A full round-up of the Aussie Millions festival including a resounding success for the British pros, notably Toby Lewis who walked away with the $1.17m first prize in the Main Event. 
It's always good to win the Aussie Millions Main Event. It's even better when you win the biggest Aussie Millions Main Event in history. Toby Lewis has just done that.
A few weeks ago, I sat down with Jake Cody to talk about the British poker boom in the early noughties and pondered why so few of that young crop ended up competing in the highest stakes.
Toby Lewis was one of those on my mind.
This incredible poker player has now won over $4.4m playing live tou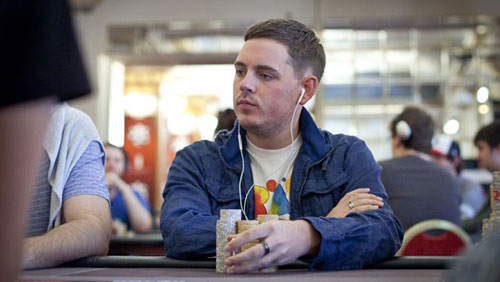 rnaments, including bagging a European Poker Tour (EPT) title, and countless millions playing online as 810ofClubs.
High stakes?
Why bother?
The 2018 Aussie Millions attracted a record number of entrants (800). The field contained many former champions, but none fared better than the 2014 champ Ami Barer and the 2016 champ Ari Engel who hit the rail in 36th and 10th place respectively.
After Engel bubbled the final table, it was Lewis who entered the last day with the chip lead, and when you have all of his live tournament experience, he had to be the bookies favourite.
And Lewis was as cool as a carrot.
Speaking to PokerNews after his win, the UK pro said he felt the least amount of pressure he had ever felt heading into a major final table.
"I just felt really comfortable," Lewis told the reporters. "I had an understanding of the players. I stayed off social media. I tried not to hype myself up too much." 
It was a dominant final table performance from the Solent man. After Chui-Hyon Park hit the rail in fourth, Espen Solaas ($933,686), Stefan Huber ($721,579) and Lewis ($1,156,653) carved out a deal that left A$75,000 and a place in the record books to play for.
Lewis sent Solaas packing KK>A9 and didn't take long to do likewise to the least talked about Raising for Effective (REG) board member Huber, who will now donate a significant portion of his $735,217 purse to effective charities.
Lewis's victory sees him jump from 22nd in the UK's All-Time Live Money list to 11th, a few shandies away from a certain Jake Cody who sits in the tenth spot.
Final Table Results
1. Toby Lewis – $1,178,513
2. Stefan Huber – $735,217
3. Espen Solaas – $951,333
4. Chui Park – $379,853
5. Michael Del Vecchio – $299,033
6. Benjamin Richardson – $242,460
7. Johan Schumacher – $189,927
8. Chen Lin – $141,435
The Best of the Rest 
At the time of writing, 23 of the 26 planned events are in the record books.
As you would expect, the Aussies have taken down 50% of the events. The Brits are the second most successful nation. Lewis won the Main Event, Jack Sinclair took down a No-Limit Hold'em (NLHE) side event for $102,034, and Richard Ashby bagged a mixed game title for $42,104.
There were three victories for North America. Chance Kornuth won an NLHE side event for $107,925, and Sam Greenwood won the three-man A$50k Challenge for $94,074. Ben Lamb banked half a million bucks for winning the A25k Challenge.
The Austrian Benedikt Eberle won the $250,897 first prize after outlasting 1,538 entrants in the Opening Event, the Dutchman Bas de Laat earned $57,658 in a Mix-Max event and the former World Series of Poker (WSOP) Main Event runner-up Felix Stephenson won $66,163 after scooping first in a Pot-Limit Omaha event.
Andreas Klatt beat Kenny Hallaert in heads-up action to take the $115,860 first prize in a Six Max Shot Clock event, but Hallaert reacted well by winning a Turbo event for $60,000. It was the Belgian's third final table of the series.
With the Main Event out of the way, all eyes turn to the A$100k Challenge. Day 1 attracted 16 entrants, and Winamax pro-Mustapha Kanit leads the final six players entering the last day.
Chip Counts
Seat 1: Michael Lim – 534,000
Seat 2: Kahle Burns – 428,000
Seat 3: Manig Loeser – 306,000
Seat 4: Christian Christner – 719,000
Seat 5: Mustapha Kanit – 1,141,000
Seat 6: Jan-Eric Schwippert – 853,000