A phenomenal final day in the Aussie Millions Main Event saw Erik Seidel finish in fifth place, before Vincent Wan did a deal then won from a 7:1 deficit after a deal.
Taking place at the Crown Casino in Melbourne, the Aussie Millions Main Event lived up to all the hype after having been delayed by a day to give the players a scheduled break before the final. Given how well everyone played, the idea was a winner and we'll see that happen in more events.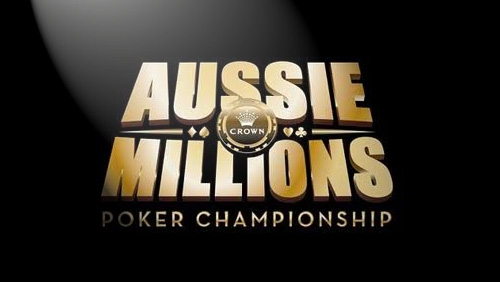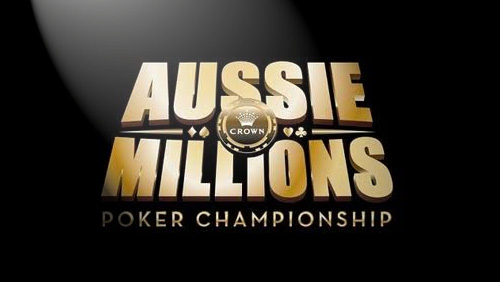 The final day kicked off with just seven players left, but while it would be a long day in general, with over 400 hands played, only six players made it to their seats in time despite being given a day off to recuperate, Ngoc Tai Hoang unable to arrive in time. The irony of the moment would come full circle later, but Hoang was so late that he missed the first big hand as Vincent 'Wonky' Wan took the first step to becoming the Aussie Millions Main Event champion.
Seven became six when overnight leader Ullmann, who had traded chips back and forth in the opening exchanges knocked out Nicolas Malo in 7th place. Malo thought he was live on the flop with a pair and open-ended straight draw, but Ullman had flopped the nut straight himself to leave Malo in a malaise by the river.
It would be a surprise exit in 6th place as Oliver Weis, who came into play only behind Ullmann, was busted before the final five, a result which most would have taken before the tournament, but no-one would want with seven reconvening. He was dominated before and after the board when all-in pre-flop to see Gareth Pepper gather up his chips.
The explosive Pepper would improve his chances further, vaulting up the leaderboard at the expense of Ullmann, and while he ultimately fall short in his bid to take the ANTON Championship ring that every Aussie Millions winner receives, he would not be next to go.
That fate befell poker legend Erik Seidel, who made an all-in move for 18 big blinds with ace-ten only to be called by Vincent Wan's ace-jack, and Seidel was out.
If Wan was threatening to take over, the momentum in the event would alter yet again. Hoang, now very much a part of the action, took out overnight leader Ullmann when the latter was all-in with the best hand, with two pair against Hoang's pocket queens. The board paired up, however, to see the German eliminated and just three players remain.
It was at that point that the three men agreed a deal, which began based on ICM, before being tweaked to much rounder number for all involved. Pepper would take a cool million Australian dollars, with Wan and Hoang banking A$1,318,000 each.
All that remained was to decide who would end up with the trophy and Pepper made his exit in 3rd place when, blind-on-blind he ran into an ace he couldn't top. The heads-up battle would last way longer, which came as a surprise to all involved, not least the rail, who might have expected play to close out quickly with only silverware on the line.
Silverware and bragging rights.
Having called Hoang the "worst player" amid the deal negotiations, the Vietnamese may have had a point to prove. If he did, then it looked like he might be making it well, surging into a heads-up lead that eventually saw him holding seven times as many chips as Vincent Wan after several hours of play.
It would not prove to be enough, with three hands ending the event in Wan's favour. First, the champion elect got it in with ace-nine against Hoang's ace-queen. A nine on the flop saw Wan double-up into contention again, and in the next big hand, he repeated almost the exact-same trick, seeing his ace-ten shove meet with a ten on the river having been one card from disaster with Hoang holding ace-queen. The final hand saw an exasperated Hoang get it in good for a third and final time, his ace-three outran by Wan's nine-ten.
Over four hours since their personal battle solely for the trophy had begun, Wan had defeated Hoang. If there's not a proverb about being first in your seat to be the last man standing, then Vincent 'Wonky' Wan may have written one as he carved his name into the Aussie Millions and poker history books.
Aussie Millions Main Event final table results:
| | | | |
| --- | --- | --- | --- |
| Place | Name | Country | Prize |
| 1st | Vincent Wan | Australia | A$1,318,000* |
| 2nd | Ngoc Tai Hoang | Vietnam | A$1,318,000* |
| 3rd | Gareth Pepper | New Zealand | A$1,000,000* |
| 4th | Nino Ullmann | Germany | A$480,160 |
| 5th | Erik Seidel | United States | A$378,660 |
| 6th | Oliver Weis | Germany | A$307,820 |
| 7th | Nicolas Malo | Canada | A$240,080 |