The Tasmanian Liberal Party has begun wooing voters to re-elect its candidates in the upcoming March elections by assuring them that pokies will remain in pubs and clubs.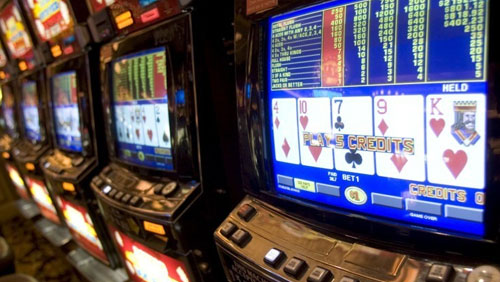 The Australian Financial Review reported that Premier Will Hodgman committed to allowing poker machines in the state, saying that his party "respect the fact that the gaming and gambling is a lawful activity."
Distancing themselves from their Labor opposition, Hodgman contended that "Tasmanians should be able to exercise choice and to participate in gambling activities."
"We are not a government or political party that believes in dictating to people," Hodgman said, according to the news outlet.
Gambling has been a thorny political issue in Tasmania, especially when thousands of jobs are at risk as a result of Labor's proposal to scrap pokies.
Hodgman's party proposes that Tasmania will see four new casinos while poker machines remain in pubs and clubs until 2043. The party, however, wants to break up the Federal Group's pokies monopoly and allow pubs and clubs to directly license their own machines from the government.
Federal Group has been holding the exclusive right to operate casinos, pokies and keno throughout Tasmania. It opened its first casino in Hobart, Tasmania in 1973.
If the Liberals have their way, the number of pokies in clubs and pubs would be capped at 2,350 and venues would be allowed to take a larger return from the machines. The Liberals are also proposing to increase the amount of money set aside for harm minimization and community projects from AUD4.4 million (US$3.45 million) in 2016-17 to around AUD9 million ($7.06 million).
Labor leader Rebecca White, however, finds Hodgman's rhetoric to be bordering on "selling out" to the gaming lobby.
If Labor beats the Liberals in the upcoming elections, Tasmania will become the second state in Australia to have pokies-free pubs and clubs.
"We need to be really careful here when we consider the rhetoric being used by the pro-pokies lobby because it's not truthful," she said, according to The Mercury. "That money that's currently lost to poker machines will be redirected to spending in other areas of our economy creating more jobs."
Comments