eSports betting platform Unikrn couldn't have asked for a better start to the year, following news that two more cryptocurrency exchanges have listed its widely popular digital token, the UnikoinGold (UKG).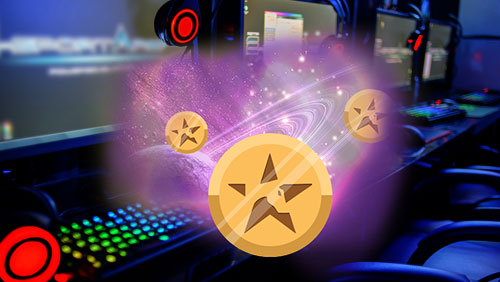 In a blog post, the eSports betting company announced that UnikoinGold will start trading on cryptocurrency exchange OKex on Thursday, "signifying the continued widening of UKG's reach to fans and users worldwide."
Unikrn said the exchange, which has a strong presence in Asia, will help in expanding the company's reach to users anywhere in the world. CEO Rahul Sood said eSports and video games have completely blown up, and Unikrn customers are now using their Unikoins in over 100 countries.
"Across Asia, Europe and North America, interested users now have the best options available in their regions to access UnikoinGold," said Sood. "Our team takes pride in working alongside exchanges we've vetted, and OKex is clearly among the best in the world."
OKex is the latest trading platform to list the eSports betting-dedicated token. Sood revealed just before the New Year that UnikoinGold has been added to Bittrex, "the fastest and most secure digital currency trading platform in the world." UnikoinGold is also listed on both CoinHub and Braveno.
"Putting our token on an exchange like Bittrex is a privilege, and we want to sened our users to platforms we—and they—can trust," Sood wrote in a Medium post. "There's a reason our users saw UnikoinGold as the decentralized token of eSports and gaming during our unprecedented sale."
That crowdsale took place in October 2017, when Unikrn set the standard for any eSports and gaming token sale to date by raising $31 million for UnikoinGold, a decentralized ERC20 token on the Ethereum blockchain and the offshoot of the virtual coin Unikoin, which Unikrn launched in 2015. The original version of the virtual currency—now called UnikoinSilver—were available only on Unikrn's platform, but UnikoinGold can be purchased or sold on third party exchanges, or even withdrawn from Unikrn altogether.
The eSports betting company initially planned to sell $100 million worth of its cryptocurrency tokens, with the proceeds slated to "help fund the growth of business."
Aside from the successful initial coin offering, Unikrn also gained a Maltese gambling license, which opens the door to 80% of the European gambling market for the U.S.-based startup. Unikrn has already begun working on its European expansion plans, and we expect to see the fruits of their labor this year.
Comments