Want to have the balance of power in Australia's arliament? Then allow the construction of a casino boutique on the Great Keppel Island.
Australian Senator Pauline Hanson has dangled her party's support for a balance of power in the Senate in exchange for a license that will see the development of a casino in central Queensland.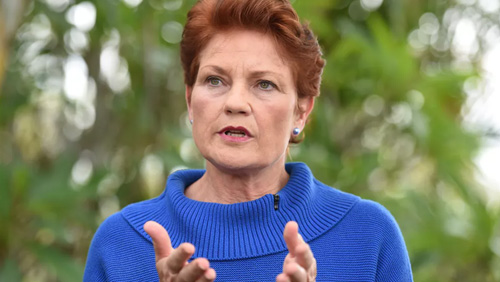 ABC News reported that Sen. Hanson has demanded that one of casino licenses issued by the Queensland Government be transferred to Great Keppel Island.
It would be recalled that Queensland has already given its approval to a new casino in Cairns while it reserved another casino license for the Gold Coast.
During her visit to the island, Hanson threw her support behind a casino project saying that a license for the developer behind the Great Keppel project would mean a victory not only for the region but the state as a whole.
"If you're going to bring tourists from overseas, they need to go into a resort, they need to have a bit of a gaming table, and they will play it," said Senator Hanson, according to the news report.
Sydney-based developer Tower Holdings wants to build a luxury complex on the island to attract foreign tourists from the Asia-Pacific region. Like most casino projects, Tower Holdings' Great Keppel Island plans are grand.
The developer plans to construct a 250-room hotel, 700 villas, 300 apartments, a golf course, a marina, an airstrip, and multiple entertainment facilities. The planned casino will include 30 to 35 gaming tables.
Unfortunately, Hanson claimed that the Labor and LNP parties have blocked the project in favor of either another casino on the Gold Coast or in Cairns that both involve around 700 tables.
"It is sheer bloody-mindedness and this is why this state is going backwards — because the Government and the Opposition all these years cannot have vision, foresight," Hanson said.
Comments