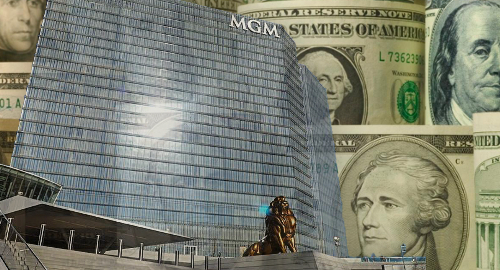 MGM Resorts' National Harbor casino continues to run roughshod over its Maryland competitors, at least in terms of monthly gaming revenue.
Figures released Thursday by the Maryland Lottery and Gaming Control Agency show the state's six gaming venues generated combined revenue of $134.5m in September.
The total is 38.6% higher than the Agency reported in the same month last year, although that predated National Harbor's December 2016 opening. In a direct comparison of the five casinos that were open in both periods, revenue fell 12.3% year-on-year.
This September's figure is also $3m less than the casinos reported in August 2017, which is understandable, what with all those elementary kids back in school instead of playing slot jockeys. (Relax, people, that was a joke. Besides, everyone knows elementary school kids prefer baccarat.)
National Harbor generated over $49.3m in September, well back of August's record $52.9m total, but still enough to outclass the rest of the pack. However, it's the lowest sum the property has generated in the last six months, thanks to table game revenue coming in $4m lower than August's total.
Cordish Gaming's Live! casino earned just under $47m, good enough for second place but nearly 13% less than the property earned last September. Table games revenue was down $4m year-on-year, while slots were off $3m.
Caesars Entertainment's Horseshoe Casino Baltimore suffered the month's biggest decline in percentage terms, falling 22.1% to just under $21m. While slots were down 11% to $12.8m, table revenue fell more than one-third to $8.2m, suggesting the whales either failed to show up or they showed up with very hot hands.
The state's also-rans were all in positive territory, although Hollywood Casino Perryville barely qualified, rising a mere 0.1% to $5.9m. Ocean Downs gained 12.1% to just under $6.6m while Rocky Gap gained 6.1% to $4.7m.
Comments