Esports Integrity Coalition Commissioner, Ian Smith, talks to Members of the European Parliament about his concerns relating to match-fixing in esports.
When it comes to mainstream sponsorship, I'm not saying poker is like a mongrel dog that's been starved and booted in the ribs, but as sure as asparagus will make your pee smell, the esports industry is in a different league.
Earlier this week, during the World Poker Tour (WPT) Borgata Poker Open, Adam Pliska and the team announced JetSmarter as their official private jet partner. At the Legends of Poker stop, they hooked up with COLOR Wines.
In parallel, the esports industry is sitting down for a glass of claret and a friendly game of Minecraft with the likes of Coca-Cola, Audi, Gillette, and Mercedes Benz.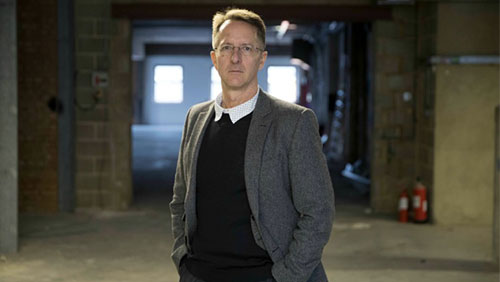 The WPT's deal with Monster is, well, a monster, and Andre Akkari's once secured a deal with Puma, but these deals are very few and far between.
The problem is twofold.
Money – the esports industry is expected to bring in $1.1 billion in revenue by 2019.
Perception – people believe esports is the future of sport, and poker is nothing more than a bunch of megalomaniacal mavericks gambling in some dark, damp, dungeon.
But things can change in a heartbeat, and one person who knows this better than most is Ian Smith, esports Integrity Coalition's (ESIC) Commissioner.
This week, Smith took some time out from his trip to Europe where he was addressing Tony G and the gang at the European Parliament, to talk to The Esports Observer's Graham Ashton.
In the interview, Smith said he was worried over the communities lack of focus on match-fixing within esports. Smith stated that the industry had a good handle on the cheating to win problem, but less so on the cheating to lose issue.
Smith moved on to say that if the esports industry didn't find the support it needed to mitigate or prevent betting fraud and match-fixing, then sporting history shows that the market could lose all credibility and eventually crash and burn into the mediocrity from which it recently rose.
The biggest concern is the effect it would have on mainstream sponsors.
One of the reasons, the WPT has to negotiate with the likes of JetSmarter and COLOR Wine, while the esports industry gets its pick of the global automotive giants, is because they don't want their brand associated with gambling.
If esports cheating scandals started showing up like spots on teenage boys back, then how long would the mainstream sponsors hang around. And it's not just the sponsorship from outside of sport that will suffer. Sporting giants like the NFL, NBA, and FIFA are slowly becoming more synergised with their electronic brothers, and the last thing they need is involvement in a sport where bots, bullies, and bad guys looking to swell their bankrolls are beating the brains and brawn of young boys.
Check out the interview; it's a good one.
Comments