The World Poker Tour will present the winner of the WPT Borgata Poker Open with a membership for a private jet firm, and I wonder why the hell anyone would want that prize?
Bullseye.
No, not the Marvel Comics character played by Colin Farrell. I'm reminiscing about the 1980s UK gameshow hosted by Jim Bowen.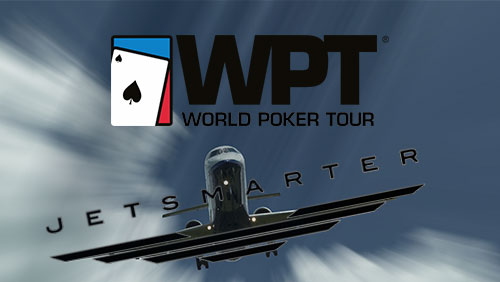 It was a show based on the game of darts. You would throw your arrows at a board divided into different questions, and eventually, if you got to the final, you had to score a certain number of points off six darts to win the star prize, which more often than not, used to be a speedboat.
Now you might think a speedboat is a great prize.
I guess that depends on where you live.
Most of the contestants on Bullseye were working class and lived so far away from the water; a speedboat was about as much use as a steam engine without any rails.
And this is what I have been thinking about after hearing of the World Poker Tour's (WPT) latest hook up.
JetSmarter has become the official private jet partner of the WPT. The WPT revealed the deal during the WPT Borgata Poker Open. The winner of the Main Event will win a $5,000 JetSmarter membership.
It's a smart piece of business by the WPT. I mean, come on, what other live or online poker operator has an official private jet partner?
JetSmarter is revolutionising private jet travel, and judging by the ad on the website, you have to wear high heels, drive a fancy sports car, and have legs that go up to your neck to use their services.
It's the second sponsorship deal announced in successive WPT Main Events after Color Wine paid their dues to become a sponsor of the WPT Legends of Poker Main Event, handing out free bottles of wine for everyone who cashed beyond the WPT Billionth Dollar payout spot of 47th place.
With human population growth rising 1.1% per year, expecting to hit the 9.6 billion mark by 2050, the roads are going to get very congested. Perhaps, JetSmarter could forget about that high-class clientele and instead focus on the working class, providing private air travel for the council estate ruffians. After all, thanks to Jim Bowen they already have the waterways covered.
Comments