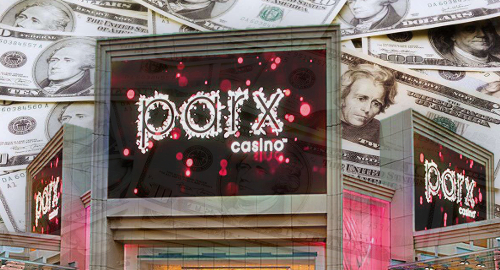 Pennsylvania casinos posted a modest revenue gain in August as state legislators continue to dither over potential gambling expansion.
Figures released this week by the Pennsylvania Gaming Control Board (PGCB) show the state's 12 casinos earned table game revenue of just under $74.3m in August, a nearly 11% improvement over the same month last year.
Last week, the PGCB reported that August's slot machine revenue was down 0.4% to $193.2m, putting August's overall gaming revenue at $267.5m, for a year-on-year increase of 2.5%.
The state's overall market leader was Parx Casino in Philadelphia, which generated total revenue of just over $48m ($32m slots, $16m tables). That was enough to relegate Las Vegas Sands' Sands Bethlehem to second place with nearly $45.1m ($25.1m slots, $20m tables).
Meanwhile, state legislators still haven't figured out the precise mix of expanded gambling options that will eventually emerge from their ongoing budget negotiations. The budget's spending portion was approved by both legislative bodies earlier this summer, but the revenue portion is proving a steeper hurdle.
Last week, the state House of Representatives approved a revenue plan that included $225m from new gambling options, but failed to specify whether this would come from online gambling, online lottery sales, daily fantasy sports, 'satellite' casinos, mobile gambling at airports, allowing the state's bar and clubs to install tens of thousands of video gaming terminals (VGT) or some combination thereof.
Earlier this week, Penn Live reported that the satellite casinos and the VGT options were "cancelling each other out," leaving the path clear for Pennsylvania to join New Jersey, Nevada and Delaware on the list of US states that permit online gambling within their borders.
Wednesday brought word that the Standard & Poor's credit rating agency had lowered Pennsylvania's bond rating by one notch, in part based on the agency's belief that the state's bickering legislators were nowhere close to resolving their differences over how to fund the state's continued operations.
In response, Pennsylvania Gov. Tom Wolf issued a statement saying the ratings downgrade should serve as "a wake-up call to come together and end this now." Wolf warned that if legislators couldn't hash out a compromise by next week, "I will be forced to take further steps to manage this situation."
Comments