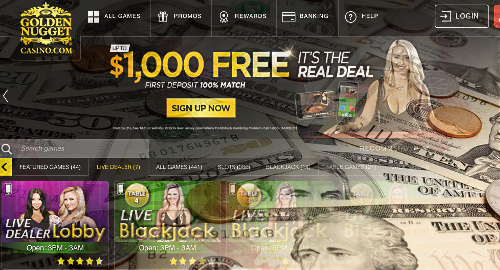 New Jersey's regulated online poker market enjoyed a modest bump in August after shaking off the summer doldrums in July.
Figures released Wednesday by the New Jersey Division of Gaming Enforcement (DGE) showed the state's licensed online gambling operators earned combined revenue of $21.3m in August, up 32.4% over the same month last year and $700k higher than July 2017. August also extended the state's winning streak of online revenue over $20m to six straight months.
As always, August's returns were heavily skewed towards the online casino vertical, which enjoyed a 38% year-on-year rise to $19.2m, while online poker dipped 4.2% to just under $2.1m. However, the poker result was about $75k higher than July's number and well above June's historic low of $1.73m, so they're not complaining.
The Golden Nugget's casino-only site held on to its status as top earner, generating revenue of nearly $5.2m. Caesars Interactive Entertainment New Jersey placed second with $4.44m ($3.83m casino, $610k poker), just ahead of the Borgata's $4.3m ($3.64m casino, $650k poker).
The Tropicana's casino-only site earned just over $3.8m in August, relegating Resorts Digital Gaming and its PokerStars partner to cellar dweller status with $3.5m ($2.7m casino, $822k poker).
Last week, the DGE issued proposals for updates to its online gambling regulations, including requiring online gamblers to cite a residential address when opening new accounts, scrapping a provision that previously allowed users to list post office box numbers. The proposals would also require each online licensee to hire a dedicated information security officer (thanks for nothing, Equifax).
The DGE is also seeking new rules for live dealer casino operations, which are currently only available via the Golden Nugget's site and Befair US, which piggybacks on the Nugget's license. In April, Betfair previewed its plans to allow a Bet Behind feature in which bettors could observe other players using the Nugget's live blackjack tables and make wagers on the outcome of these hands.
Betfair's side wagering idea is common in European online casinos and reflects the disparity between customer interest in live dealer blackjack and the limited number of seats at the Nugget's livestreamed tables. The DGE now seeks to formalize this practice in its regulations to help alleviate the congestion.
Comments