Macau casino investor Success Universe Group Ltd. was in a losing streak during the first half of the year, with revenues declining and losses ballooning.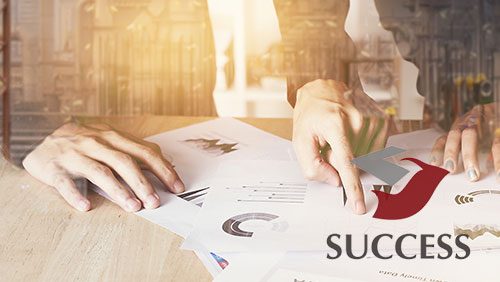 In a disclosure to the Hong Kong Stock Exchange on Wednesday, Success Universe reported a 67 percent increase in its net loss during the January to June 30 period. The company said its net loss sagged to HKD21.1 million (US$2.7 million) in the first six months versus last year's HK$12.6 million ($1.62 million).
The only silver lining for Success Universe is the fact that the net loss in H1 2017 is lower than the 563 percent net loss they posted during the same period last year.
Success Universe attributed the firm's lackluster business performance to the decrease of the Group's shared profit of the associates relating to Macau's Ponte 16 casino. Data provided by Success Dragon showed that its share profit plunged 32 percent to HKD7.2 million ($920,098) in the first half of 2017.
Ponte 16, which has 109 gaming tables, consisting of 96 mass gaming tables, seven high-limit tables and six VIP tables, is a joint venture of Success Universe and gaming operator SJM Holdings Ltd. The casino's EBITDA dropped 5 percent year-on-year to HKD136.3 million ($17.42 million).
"The decline in results was mainly attributable to the decrease of the group's share of profit of the associates relating to Ponte 16; and decrease in operating revenue and increase in loss of the group's travel business," Success Universe said.
Success Universe also reported a HKD 8.3 million ($1.06 million) loss in its travel segment. The loss, which includes a HKD2.2 million ($281,141) impairment loss on intangible assets, was higher than last period's HKD3.6 million ($460,049).
Analysts meanwhile say Success Universe's losing streak may continue in the second half of the year, especially after Ponte 16, which is located in the city's Inner Harbor, has been inundated by flood during the onslaught of Typhoon Hato last week.
The firm's lottery business remains temporarily closed as a result of China's ongoing crackdown against unauthorized sales of lottery through the internet.
Comments