Macau casino investor Success Universe Group Ltd.'s net loss widened by as much as 364.4 percent last year on the back of weak revenues.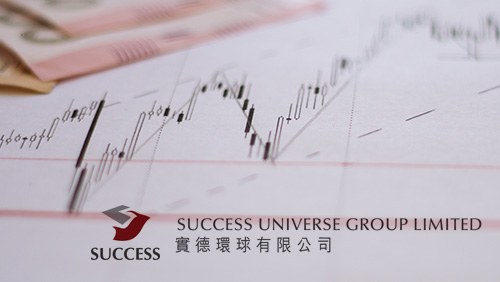 In a disclosure to the HongKong Stock Exchange on Thursday, Success Universe said its net loss grew to HKD31.0 million (US$4.0 million) in 2016. Last year, the group posted a net loss of HKD 6.7 million ($862,229).
Adding to the burden of the company was the lackluster revenue performance, which is down by 43.3 percent from a year earlier. The company's recorded January to December 2016 revenue was HKD573.1million ($73.75 million).
"The group is aware of the challenges that lie ahead and remains cautious of the increasing economic uncertainties of the global economy, but capturing the right opportunities is the key to expand and grow its business," Sonny Yeung Hoi Sing, chairman of Success Universe, said in a statement. "We believe that such strategies will lead [the firm] to a stronger foothold in the gaming, entertainment and tourist-related industries in the Asia-Pacific region."
Success Universe and its partner, SJM Holdings Ltd, has 109 gaming tables – 94 mass market, nine high-limit and six VIP – in casino hotel Ponte 16, located on the Macau peninsula.
According to the casino investor, profits from Ponte 16 plunged by 40.3 percent to HKD17.5 million ($2.25 million) last year. The property's adjusted earnings before interest, taxation, depreciation and amortization dropped by 8.7 percent to HKD277.4 million ($35.7million).
The company attributed the dismal results to a reduction in shared profit relating to Ponte 16 and a decrease in operating revenue and increase in loss at its mainland China lottery business.
Success Universe noted that its paperless lottery sales agency service remains temporarily suspended, following the Chinese government's announcement against "unauthorized online lottery sales services."
"The group will closely monitor the development and wait for further announcement on the resumption date of paperless lottery sales from the Chinese government authorities," Success Universe stated.
Comments