Chinese businessmen may no longer bet on the sex and gambling industries after Beijing laid down new rules against "irrational" overseas investments.
From real estate to hotels to the entertainment industry, the Chinese government is starting to become more discerning about overseas investments ahead of the Communist Party leadership transition later this year.
The Chinese government has categorized overseas business ventures into three – banned, restricted, and encouraged.
Encouraged industries are those that will be beneficial to the "Belt and Road" initiative backed by President Xi Jinping, such as oil and mining exploration, agriculture and fishing, and research and development.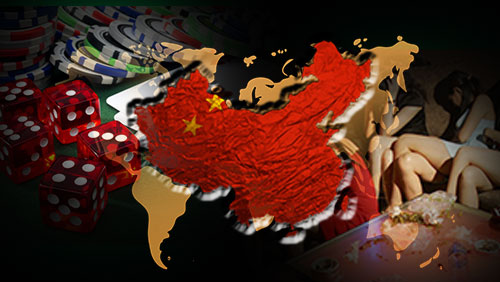 Real estate, hotels, sports and entertainment, and obsolete equipment ventures are categorized under the restricted investments. But Beijing banned investments in gambling, the sex industry, and core military technology.
"Profound changes are taking place in international and domestic situations, and Chinese enterprises face not just relatively good opportunities but also various risks and challenges in overseas investments," read the State Council's statement, according to Bloomberg.
Union Gaming analyst Grant Govertsen pointed out that the latest crackdown on irrational outbound investment will not affect Macau – considered the world's premier gaming hub – as it relates to investments.
But the ban on gambling investment should serve as a reminder for the former Portuguese enclave to diversify further from the VIP segment business.
"None of the Macau gaming licenses are owned by mainland companies, so there is no impediment to future development in this regard," Govertsen told CalvinAyre.com. "This being said, clearly China remains wary in relation to gambling and it should serve as a reminder that whatever growth Macau's gaming industry experiences going forward should be focused on mass market and non-gaming."
Govertsen also downplayed the possible impact of China's new investment policy on other jurisdictions, saying that the void that the Chinese businessmen will leave will simply be filled by other investors.
"It isn't clear that any jurisdictions will be impacted as should there be any significant gaming development opportunities available there will be no shortage of qualified international (non-Chinese) companies willing to invest," he said.
Comments