The World Poker Tour has pulled off the shock of the year by announcing the 14-time World Series of Poker champion, Phil Hellmuth Jr., as the replacement for Tony Dunst as the host of the Raw Deal.
I didn't see that one coming.
In May, Mike Sexton retired from his role as the commentator of the World Poker Tour (WPT) after 15 glorious years.
But Sexton wasn't ready to don his pipe & slippers.
He was ready for a bigger challenge.
As Sexton prepared for life as the Chairman of partypoker, he left the WPT with a hole in their organisation that must have felt like the fire service living in a world without flames.
Work with the WPT, and you hear the word family a lot. Companies bandy this word around like confetti at a wedding, but the WPT are serious, and so, it was no surprise when Adam Pliska promoted Tony Dunst from his role as Raw Deal Host, to sit alongside Vince Van Patten.
So who would fill the suit of Tony Dunst?
You don't fill the position of Raw Deal Host internally. You need a superstar of poker, highly knowledgeable about the game, respected, with a confident demeanour.
The smart money was on a young revolutionist, who could spend the next 15-years tearing apart the game of the best players in the world, until it was time to sit next to Dunst as Van Patten was carted off to an old people's home to spend the last of his days chilling out with his old sparring partner Ricardo 'Rico' Tubbs.
But that would have been dead money.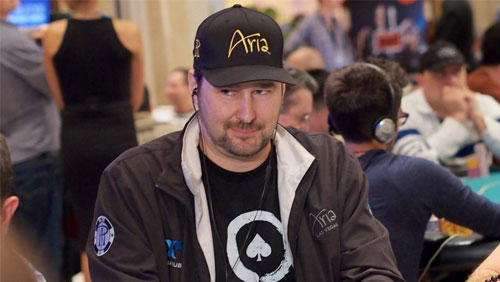 The WPT has announced that the new host of the Raw Deal will be Phil Hellmuth Jr. I know for the educated, the thought of Hellmuth breaking down hands played by Fedor Holz, Nick Petrangelo, and Adrian Mateos is akin to an outbreak of the smallpox virus. But the uneducated will love it.
Most of the people who watch the WPT on TV don't know who Holz, Petrangelo, or Mateos are.
My Mum knows who Phil Hellmuth is.
Mike Sexton thinks it's a class move.
Who in the world could possibly give more opinionated analysis of hands on the WPT than @phil_hellmuth? Congrat's Phil! #rawdeal https://t.co/wLUVrFHLKF

— Mike Sexton (@Mike_partypoker) August 17, 2017
And so do I.
Comments