Now is probably not the best time to be in Tatts Group boss Robbie Cooke's shoes.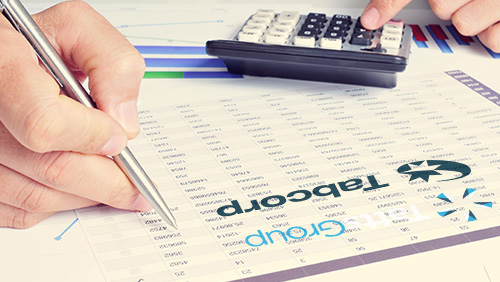 The weight of Tatts' planned merger with rival Tabcorp is putting immense pressure on Cooke, especially after Tatts' profit dropped 5.7 percent in its most recent fiscal year.
In a regulatory filing, lottery and betting operator Tatts reported that net profit in the year to June 30 slipped to AUD220.5 million (US$174.63 million) from $233.8 million ($185.17 million) the previous year.
Tatts revenue was down 5.1 percent to $2.78 billion ($2.2 billion) in the 12 months to June 30.
The company attributed the lackluster performance to fewer major lottery jackpots, poor weather for the racing season, and costs linked with the company's planned merger with Tabcorp.
The merger, which is expected to be completed by the end of the year, has so far cost the company AUD23.4 million ($18.53 million).
"Ultimately, the jackpot roll did not play our way" was the only thing Cooke could say to investors.
Some not-so-delighted investors called on Cooke to walk away from the planned marriage of the two gambling giants, especially the value of the deal has lost its sparkle.
The Australian reported that Charlie Green of Hunter Green Institutional Broking, which owns Tatts shares, told Cooke that Tabcorp's annual result was not attractive.
"Now with Tabcorp on the ropes the implied price for us Tatts' shareholders is back where it was pre-bid, the cost price now is about AUD3.53," Green said, according to the report. "Is it time to revisit the logic of the merger against a backdrop where Macquarie turned up last year with a AUD4.21 offer. Plus our valuation for Tatts, without a control premium, is $4, so doesn't that put the demerger squarely back in the frame?"
Cooke, however, stood his ground, insisting that the merger with Tabcorp was the best bet they had. "There are $130 million worth of synergies sitting in those two companies and that is the compelling reason for the transaction," Mr Cooke told The Courier Mail. "At a senior team level, we have established a strong working relationship with Tabcorp's management team."
Comments