Esports data analytics company, Esports One, is preparing to launch a beta-version of a League of Legends live streaming data analytics interface that would be perfect for gambling.
I write about esports, but FIFA apart, I have never played them. I did once load up World of Warcraft (WOW) after watching Jane McGonigal's TED Talk hoping to turn my love of gaming into a world service, but never got my Orc off the toilet because I couldn't figure out what the hell I was doing.
And when I watch a League of Legends (LOL) or a Dota 2 match, all I see are ant like coloured blurs whizzing around the screen like some bad acid trip. It puts me off, and I imagine, it puts off millions of prospective esports and video game converts.
Esports One proposes to do something about that, and more. The esports data crunchers, currently in the midst of a $2m seed funding round, are seeking interested parties for their closed beta-phase of a new LOL product that looks a winner.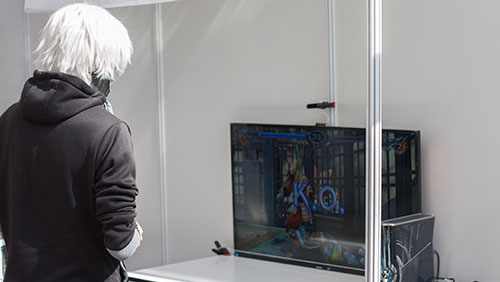 Rather than attempting to go head to head with the live stream titan, Twitch. Esports One has decided to slip into the niche of data analytics, providing esports viewers with a more interactive streaming experience thanks to their in depth data bot analysis.
The data bot uses a combination of historical data and real time monitoring to provide the viewer with an array of data inputs from the game to keep you abreast of the minutiae in a custom designed interface that slips smoothly aside the action.
In addition to providing LOL viewers with all the data they can eat, they are also throwing in a wagering bar that offers real time odds. Matthew Gunin, CEO and founder of Esports One, has stressed that the wagering option is nothing more than another added benefit for esports viewers, but he did work for the esports betting outfit Unikrn, as VP of Product, and is aware of the value in making his product gambling friendly.
And best of all, for idiots like me, the interface comes equipped with an educational model explaining how to play LOL. Gunin told the Esports Observer that the need to describe the fundamentals of the game was born after trying to explain to venture capitalists and family members.
The beta version of Esports One launches in September, with plans to create interfaces for other esports games.