The Law Commission of India wants to hear the views of state associations on the issue of legalized betting in the country before it submits its recommendations.
The country's top law panel was tasked by the Supreme Court to review the possibility of making sports betting and gambling in casinos legal following the recommendations made by the Lodha Committee to legalize betting through an enacted legislation.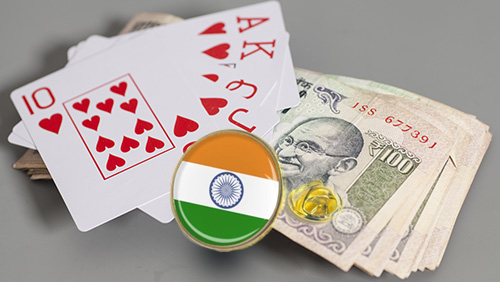 On Tuesday, ESPN reported that Law Commission secretary Sanjay Singh sent a letter to the Board of Control for Cricket in India (BCCI), requesting its member associations "to forward the views of the association" on the issue of betting as soon as possible.
Singh said the law panel, which has been seeking stakeholders' observations and suggestions, "considers that the views of your association will be valuable in formulating its recommendations on betting."
However, a BCCI official told the sports news outlet that legalizing betting in India "can't be half-baked."
"If you legalize betting, then who runs the betting houses? Will it be done by the government or will there be certain companies? Is there going to be a structure in place for those companies? Have you thought of a system where you need gambling de-addiction centers? There are not enough liquor de-addiction centers in India, forget betting," the official said, according to the report.
For years now, India has been wrestling with whether to legalize sports betting. Proponents insist that legalization would bring extra revenue for the government while reducing the likelihood of the kind of match- and spot-fixing scandals that have plagued cricket in recent years.
In July 2016, the Supreme Court put pressure on the Central government to do something about the betting problem based on recommendations of the Lodha Committee, a panel headed by a former chief justice, which found legal betting would likely reduce the frequency of sports scandals.
The debate over legalizing betting has been a topic in Indian cricket ever since the match-fixing scandal rocked the sport in 2000. In fact, the creation of the Lodha Committee, which recommended a structural overhaul of cricket administration in India, was a direct consequence of the 2013 spot-fixing episode in the Indian Premier League.
Some Indian states have chosen to approve limited gambling options within their borders, mostly involving lotteries and horseracing, while Goa and Sikkim can claim to be India's only currently active casino gaming regions.
Comments