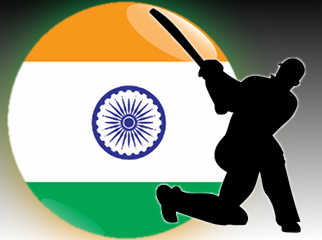 India's sports betting laws are based on 19th century British Empire thinking and need to be brought into the 21st century, according to participants at a debate in New Delhi on Tuesday. The Interactive Session on Regulating Sports Betting in India: Challenges and Opportunities seminar was organized by the Federation of Indian Chambers of Commerce and Industry (FICCI), which has been calling for modernization of India's Public Gambling Act 1867 for years.
The issue of sports betting law has been thrust into the spotlight by the recent allegations of spot-fixing surrounding Indian Premier League (IPL) cricket players. In the immediate wake of the scandal, media reports had the Minister of Sport Jitendra Singh prepping sports betting legislation, but Singh has since denied such reports. That hasn't stopped betting advocates from pushing for gambling law reforms.
On Tuesday, George Oborne, biz-dev director at UK sports information provider Sports Gaming and managing director of social sports betting site IndiaBet.com, pointed out that the 1867 law predated the internet by about 120 years, a situation he described as "entirely inadequate." Oborne also noted that in markets in which sports betting was legal, there had been "an enormous reduction" in the types of fixing incidents that have plagued Indian sport. Citing licensed bookmakers' relationship with football body FIFA, Oborne said the monitoring system the two stakeholders had instituted was "working very well."
That sentiment was echoed by consultant and Bluesea-Gaming.com founder Albert Climent, who said a licensed regime would help curb fixing "because the authorities will work in tandem with betting operators and not against them." Climent reminded the seminar's attendees that betting operators are the best defense against fixing "as their own profits will be reduced if external illegal forces control the game." Climent noted that acting on info supplied by bookies, FIFA officials "have entered dressing rooms and warned players that they were being monitored" which "helped to nip the potential fixers in the bud."
The lone voice on the panel speaking out against legal betting was – surprise – Delhi Police commissioner S.N. Srivastava, who stated that regardless of what the other panelists might wish, "betting is not approved by our society." Srivastava somewhat paternalistically suggested that the education level of the average Indian wasn't equal to that of citizens in countries with regulated gambling, which he claimed "could have dangerous impact on the society." Srivastava suggested a more realistic timeframe for legalizing betting would be 10-15 years.
Earlier in the week, attorney Vidushpat Singhania told Reuters that regardless of the pace of change, "the government has at least become amenable to this discussion, which is important." Rakesh Jhunjhunwala, a billionaire who owns a stake in the Casino Royale Goa, one of the few legal gaming joints in the country, said Indians were "prone to gambling as much as the Chinese" and offered a historical perspective on the legislative discussion. "There was [alcohol] prohibition in Bombay once. The process of change is always, in India: opposed, consolidation, opposed, acceptance."
Comments