Macau authorities arrested 10 people allegedly involved in an illegal proxy betting ring, local media reported.
According to Macau TDM, the arrested people were nabbed in casino VIP club in Macau's ZAPE district and a residential unit in Nape. The suspects were accused of helping gamblers in mainland China bet in Macau casinos through a mobile application.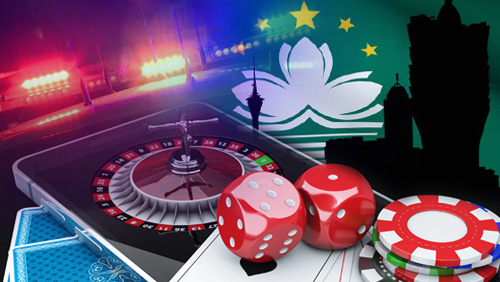 The group, which has been operating since the end of 2016, has received at least HK$6.3 million (US$805,291) in their proxy betting business, Macau authorities was quoted by the news outlet saying.
News of the arrests came almost two months after authorities broke up a similar online proxy betting ring in the special administrative region.
In June, Macau's Judiciary Police arrested four local residents and 13 mainland Chinese who were suspected of being involved in the illegal gambling ring, which streamed real-time action from a VIP baccarat table at an unidentified "Cotai casino." The ring used the WeChat social media platform to stream the live table game action to a roster of mainland Chinese gamblers who were promised the ability to "play real baccarat games in Macau."
Macau banned proxy betting, in which real-time table activity is relayed to distant gamblers via voice or video communications channels, and these gamblers respond with directions on how they wish to wager, in 2016 to comply with Beijing's efforts to curtail capital flight.
However, several reports have suggested that proxy betting is still going on in some Macau casinos, and local police cracked a similar WeChat-based proxy operation, in which seven people were arrested on charges of operating an online gambling ring, earlier this year.
Macau's proxy betting ban has been a boost to casinos in other Asia-Pacific jurisdictions, particularly the Philippines. Analysts have estimated that proxy betting could account for up to 50% of the VIP gaming revenue generated by Manila casinos.
Comments