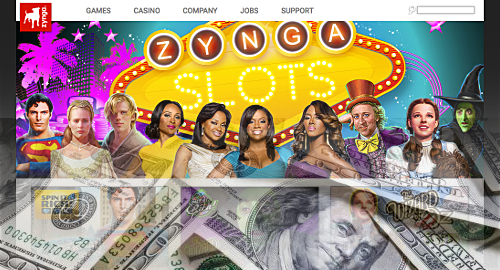 Social gaming operators Zynga posted a rare profit in the second quarter of 2017 although it's already warning that business will grow softer in Q3.
Figures released Wednesday show Zynga's revenue rising 15% year-on-year to $209.2m in the three months ending June 30. Adjusted earnings were up 61% to $30m while the company posted net income of $5.1m versus a $4.4m loss in the same period last year. The pre-tax profit is Zynga's first since Q4 2012, thanks in part to a 40% reduction in stock-based compensation expenses.
Bookings, the in-game sale of virtual items to players, were up 20% year-on-year, hitting a sum not seen in four years. The gains were driven by a record performance in mobile bookings, which rose more than one-third year-on-year to $179.9m, representing 86% of total revenue, up 10 points from Q2 2016. Average mobile daily average users (DAU) were up 28% to 19m, representing 90% of total DAU.
The venerable Zynga Poker franchise had another good quarter to celebrate its 10th birthday, accounting for 21% of overall revenue, two points higher year-on-year. While the numbers were broadly flat from Q1 2017, the poker product's year-on-year mobile revenue was up 61% as mobile audience grew 73%.
Zynga's social slots division – which centers on four main titles: Wizard of Oz Slots, Hit It Rich! Slots, Willy Wonka & The Chocolate Factory Slots and Black Diamond Casino – claimed a 29% share of the overall revenue pie, down three points year-on-year. However, the slots division's mobile revenue and bookings improved 6% and 4%, respectively, on a sequential basis, as the division as a whole posted the highest monetization levels in franchise history.
In non-casino categories, the FarmVille franchise claimed 17% of revenue while the CSR racing titles took a 15% slice, thanks to the new CSR2 app maintaining its position as the top grossing racing game in the US App Store.
In less positive news, Zynga pulled the plug on its new Mafia Wars title following a soft launch that revealed the game didn't have what it took to be "a successful forever franchise." Zynga said it doesn't intend to launch any new titles until 2018, focusing instead on building audiences for its existing games.
Looking ahead to Q3, Zynga is projecting bookings of $205m, earnings of $30m and a profit of $7m. The bookings figure is slightly under analysts' expectations, as the company expects to see further erosion in its legacy web-based games and the advertising market is expected to continue to suck for the foreseeable future.
Zynga's Q2 advertising revenue was down 1% to $45.5m but Zynga CEO Frank Gibeau said the company would be "redoubling our efforts on advertising to get to a place where we can start to come out of the softness and start to grow."
Zynga also announced a new revenue stream via a nine-year lease agreement with Airbnb, which will serve as an anchor tenant at Zynga's San Francisco HQ starting Q1 2018. Zynga didn't offer specifics on the value of the deal but said it would pursue similar leasing opportunities.
Comments