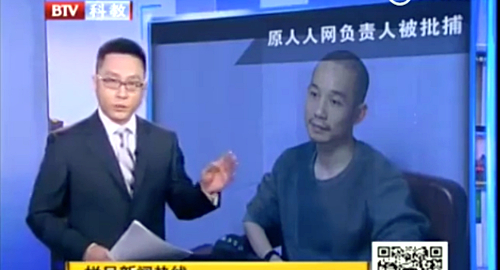 One of China's leading technology figures has publicly confessed to organizing illegal gambling involving poker games in a Beijing restaurant.
On Monday, the Beijing News reported that Xu Chaojun, former VP of popular Chinese social media platform Renren, had been arrested on June 15 in Beijing for organizing Texas Hold'em poker games involving at least nine other suspects.
The report indicated that the 37-year-old Xu acted as the house for the poker games, personally pocketing around RMB 100k (US $15k) in rake from pots totaling RMB 3m. Police claim the illegal gambling activity had been going on for around two weeks at a restaurant founded by Xu in Beijing's Dongcheng District.
On July 29, Xu appeared on Beijing television to cop to his involvement in the activity, while simultaneously stressing that the participants' desire wasn't monetary. "Money is not the issue here … A loss of RMB 80k doesn't mean much to these people. Their desire is simply to conquer the game."
Xu is a known poker advocate, having participated in the Chinese leg of the human versus artificial intelligence poker contests involving the Libratus computer system earlier this year. While Xu went down to defeat against the computer, his performance was better than the other five members of the Chinese human team.
Regardless of his stated non-monetary intentions, organizing illegal gambling is a far more serious crime than simply participating in said gambling. The members of Xu's poker posse reportedly used the WeChat social media platform to discuss payments of betting debts incurred at the games. If convicted, Xu could face between three and ten years in prison in addition to significant financial penalties.
Xu's arrest reflects both China's antipathy towards gambling and its complicated relationship with poker. At times, mainland officials have approved the organization of major live poker events, only to have some of these events unceremoniously shut down after the same local officials do their best Captain Reynaud impression by proclaiming to be 'Shocked… Shocked!' by poker games' uncanny resemblance to gambling.
Comments