Philippine-listed gaming company Premium Leisure Corp. (PLC) doubles its earnings in the second quarter, thanks to the strong performance of City of Dreams Manila.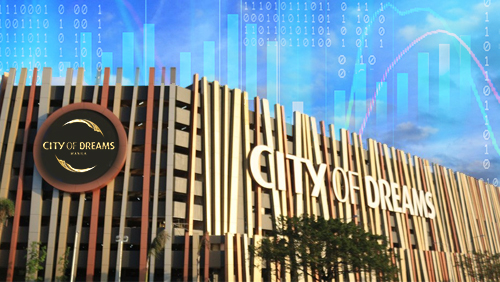 In a filing before the Philippine Stock Exchange, PLC reported a net income of PHP 470.25 million (US$9.29 million) during the April to June 2017 period, 104 percent higher than the PHP230.93 million (US$4.56 million) it posted in the previous year.
Gross revenues likewise surged by 55% to P1.25 billion (US$24.71 million) during the second quarter, from P809.29 million a year ago.
The second quarter figures also lifted PLC's attributable net income for the first six months of 2017 to P895.21 million (US$17.69 million) – that's  153% higher than the P353.06 million (US$6.98 million) a year ago. Revenues also jumped 58% to P2.52 billion, from P1.59 billion during the same period last year.
According to PLC, the company's stellar financial performance is a result of the "continued operating growth in its revenues from City of Dreams Manila and the overall improvement in the Philippine gaming market."
PLC, through its unit PremiumLeisure and Amusement, Inc. (PLAI), is a co-licensee of City of Dreams Manila, one of the integrated resorts within the Pagcor Entertainment City.
"Gaming share revenue reported at P1.5 billion was higher by more than double versus the same period last year. The Company has an operating agreement with Melco Crown that entitles the Company to a share in gaming revenues in City of Dreams Manila," PLC said.
Aside from a robust casino gaming, PLC said it is also benefitting from higher lotto and keno sales as more players are enticed by bigger jackpot prize games.
Data showed that revenues from equipment lease rentals through its 50.1%-owned listed subsidiary Pacific Online Systems Corp. rose 18% to PHP1.05 billion (US$20.75 million). Pacific Online is also the leasor of online betting equipment for the Philippine Charity Sweepstakes Office's lottery operations in the Visayas and Mindanao region.
Comments