Casino resorts in the Entertainment City continue to prove their worth as one of the Philippines' biggest players.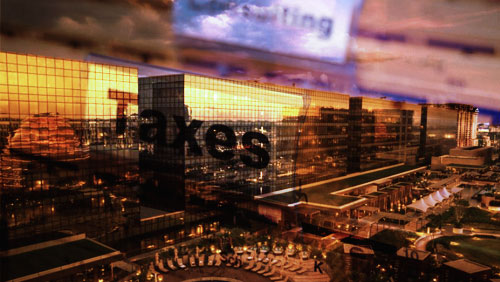 In the city of Paranaque, where the 120-hectare Philippine Amusement and Gaming Corporation's (Pagcor) development project is located, officials said operators of the City of Dreams Manila and Solaire Resorts and Casino "contributed the biggest chunk" to the local government's coffers in 2015, the Manila Bulletin reported.
The two integrated resorts paid a total of PHP191 million (USD4.04 million) in real property tax last year, according to the report. Of the two, recently-opened City of Dreams Manila paid PHP135.9 million (USD2.86 million), while Solaire's developer Bloombery—which gained a favorable headstart over other Entertainment City operators—paid PHP55 million (USD1.16 million).
Businesses linked with the development of the casino resorts also contributed to the city's revenue collection in 2015. Entertainment City project developer D.M. Wenceslao and Associates Inc. (DMWAI) remitted PHP46.6 million (USD986,149), while construction consultancy and management firm Manila Bay Development Corp. (MBDC) added PHP34.9 million (USD738,546) in real tax payments.
Paranaque City Mayor Edwin Olivarez was quoted by the news outlet saying, "This is a clear affirmation of the soundness of our policy. We don't need new taxes in Paranaque."
TV host, musician get Pagcor jobs
Two celebrities, who actively campaigned for newly-elected President Rodrigo Duterte during the elections, have been appointed to Pagcor.
Television host Arnel Ignacio announced in his social media accounts he will be taking over the post of assistant vice president for community relations and services department of the state gambling regulator. Joining Ignacio is musician Jimmy Bondoc who has been appointed as Pagcor's assistant vice president for entertainment.
In a Facebook post, Ignacio said: "Pagcor isn't all about gaming. As the AVP of the community relation and services department of Pagcor, we will be taking massively funded steps to improve health services, comprehensive feeding programs, completion of school buildings, etc. No area will be too far from our helping hand."
Duterte made international headlines when he announced—among other things—that he is putting a stop on online gambling activities in the country. The president said he would ask state gambling regulator to rescind the online gambling licenses it has issued "sometime soon."
Comments