Two online gambling operators recently received an earful from the Advertising Standards Authority (ASA) over promotions that the UK watchdog deemed "irresponsible" and "misleading."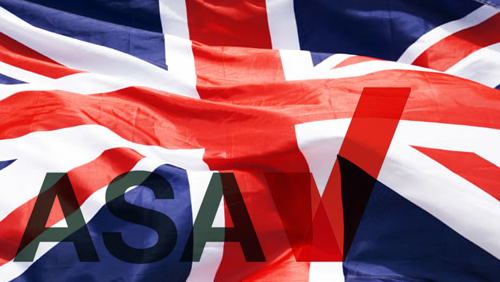 First up is Gibraltar-based Coral Interactive, whose TV advertisement was banned for putting pressure on players to gamble.
The TV ad in question was broadcasted on April 16, 2017, and featured stylized clips of footballers with a voiceover stating, "The beautiful game you can watch it or you can get involved in it with the latest Coral action. So are you a spectator or are you a player? You decide. Coral. Get in on the action."
Two complainants, however, challenged whether the voicer implied only gamblers were true "players" and that gambling was better than watching the sport.
Coral responded to the complaints, telling the watchdog that the voiceover was asking "whether a viewer was interested in having a bet as well as watching a match." The operator said the ad was "a very straight and matter of fact read," noting that the "You decide" phrase gave the viewer the option to make an informed choice.
The ASA agreed that the voiceover was not pushy nor did it aggressively promoted the gambling element. However, the watchdog ruled in favor of the complaints because "the overall tone of the ad implied that gambling was more exciting than being a spectator or playing the game."
"We concluded the ad was likely to suggest peer pressure to gamble, disparage abstention and unduly suggest that gambling could enhance personal qualities and therefore breached the code," the ASA said.
LeoVegas rebuked over bogus gambling 'glitch' plug
UK advertising regulators also scolded mobile gaming company LeoVegas for releasing promotion that were not clearly identifiable as advertising.
According to ASA, the Stockholm-listed company posted a tweet that stated "It still hasn't been fixed," and also featured a link which stated, "Big winds for Brits after online casino's glitch." The tweet was linked to a page that described a bonus offer from online casino LeoVegas.
The tweet prompted two complainants to challenge whether the ad misleadingly implied that a fault with an online casino's website was allowing consumers to win when gambling.
LeoVegas had taken down "most articles" immediately after they received advisory from CAP relating to the use of "glitch" and "loophole" terms. The ASA, however, ruled that the promotion breached CAP Code 12 rule 3.1 (misleading advertising).
"The ASA considered that consumers would interpret the claim "It still hasn't been fixed! Big wins for Brits after online casino's 'glitch,'" to mean that because of a fault with an online casino's website, players were able to win large amounts," the watchdog stated. "We considered that this would entice consumers into clicking through to see how they may be able to take advantage of the glitch which may increase their chances of winning."
Comments