To support Bitcoin Unlimited's (BU) vision of a scaled network, bitcoin technology and development outfit nChain has announced that it will provide technical support for the BU client software.
If you're just joining us, bitcoin is now at a critical juncture, and its community is becoming highly polarized with different parties proposing to scale in different ways. Among these proposals is Segregated Witness, or SegWit2x, whose main goal is to send signature data or witnesses off-chain onto second layers like the Lightning Network or sidechains to fit more transactions into the current 1MB block size.
This solution, however, merely defers the capacity problem, whereas Bitcoin Unlimited seeks to enable larger blocks and achieve significant on-chain scaling of the bitcoin network. Bitcoin Unlimited believes that increased scalability via larger blocks will pave the way for faster transactions and enterprise-level capabilities.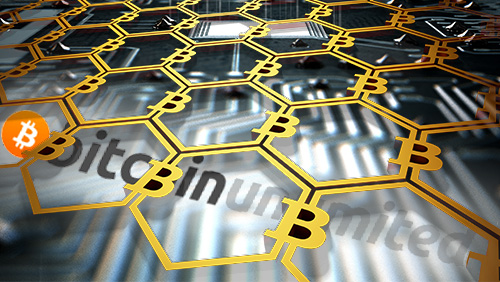 And so to solve bitcoin's current capacity problem, Bitcoin Unlimited rolled out a client software designed for larger blocks, which nChain will build on to address the needs of bitcoin miners.
nChain said its development team will contribute its staff and processes to strengthen the BU software with "rigorous software testing and quality assurance—including a Secure Software Development Life Cycle, and comprehensive testing that includes unit and regression testing, as well as performance, loading and explorative testing; thorough software documentation; strong software support; and detailed project management."
"We have confidence that the BU client software provides a solid foundation for this mission," said Stefan Matthews, chief executive officer of nChain, in a statement. "This will open a future of massive on-chain scaling where everyone, especially miners, reaps financial rewards, as the value of bitcoin dramatically increases."
Teams from both outfits are scheduled to meet for a workshop in Vancouver, Canada, on July 24-25, 2017, to discuss technical improvements to the BU software.
nChain's goal is to form a neutral standards organization that will coordinate and manage the bitcoin protocol and technical standards, which, in the long term, will result in a more robust software design and a flourishing of compatible implementations.
Aside from supporting Bitcoin Unlimited, nChain is also researching and developing tools, protocols and applications to support blockchain growth, including a software development kit to enable programmers to develop applications on the bitcoin blockchain, solutions for scalability of the bitcoin blockchain, inventions to improve security, on-chain scripting for smart contracts and a decentralized trading platform that uses autonomous agents.
Bitcoin traded at $2,336.20 per coin on Thursday.