State-run Philippine Amusement and Gaming Corporation (PAGCOR) is bracing for a PHP384 million ($7.6 million) loss as a result of a deadly rampage inside Resorts World Manila (RWM) early this month.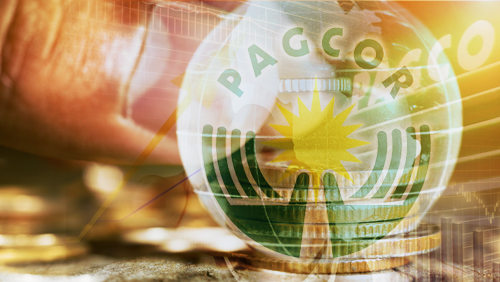 During a round-table discussion with Manila Bulletin editors on Tuesday, PAGCOR Chairperson Andrea Domingo admitted that the suspension of the gaming license of casino operator Travellers International Hotel Group, Inc. has put a dent on the state-regulator's target revenue for the year.
PAGCOR suspended the license of RWM pending the results of a probe into the June 2 incident where a lone gunman stormed into the casino hotel in Pasay City and set fire to the premises, resulting in 38 fatalities.
Domingo estimated that the government is losing around P12 million to P14 million a day from the non-operation of RWM. The losses that the government may possibly incur, according to Domingo, will reach billions of pesos if RWM's gaming facility remains shuttered.
The jobs of at least 6,000 employees and 10,000 indirect employees are at risk if the state regulator does not resolve the issue immediately.
"For the whole month of June, we could have lost P384 million. If it continues, let's say for the whole year, that remittance is about P4.5 billion a year. It's a big problem for us," Domingo said, according to the news report.
To help the casino operator get back on track, Domingo said they provided RWM with guidelines for safety, security for the training of manpower, and how to harden RWM as a target.
"Last week, Resorts World requested for the lifting of the suspension… What we did is we made a template of all the requirements," the Pagcor chief said. "We were informed in their letter that they have done all of the requirements and they are now ready to open."
Domingo said that the state regulator had sent a team on Monday and Tuesday to check whether RWM has satisfied the prerequisites for the lifting of its suspension order.
"What we're doing for the last two days, we're working on ensuring that all of the safety and security requirements that we're now requiring are in place," she said.
Learning from the incident, Domingo said that they will be scrutinizing the security of other integrated resorts in the country.
"We're not imposing this not only to RWM, we going to impose it to all our other integrated resorts including those situated in the economic zones of Clark and Subic," Domingo said.
Comments