An Amazon customer has lodged a petition appealing to CEO Jeff Bezos to accept digital currencies like Bitcoin as a mode of payment.
The petition, lodged through Change.org, stated that digital conglomerate Amazon would increase its customers' value of life if the site allows its users to use cryptocurrencies to pay for purchases. The petitioner, identified as Eilrahc Issatoshi, described digital currencies as "efficient and groundbreaking payment methods," which will pave the way for "more streamlined commerce" and improved purchasing experience for Amazon shoppers.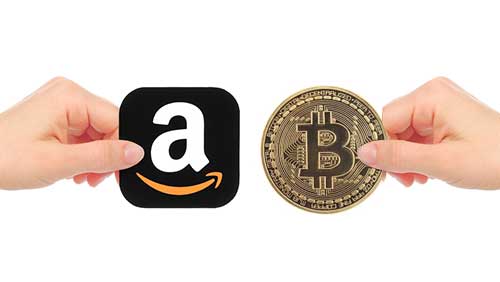 "This logical expansion in the payment options for Amazon's customers would help to proactively modernize the purchasing process and ultimately improve quality of life by bringing together the most efficient distribution systems with the most efficient and convenient payment systems available," the petition stated.
The petition, which has set a 5,000 goal, has managed to gather 3,836 supporters as of writing. The petition also received a few upvotes on Reddit, although some community members are skeptical that Amazon, which has been historically hesitant to support digital currency, will pay attention to the request. As one Reddit user puts it: "They'll accept it when they want to… If they want to… They will incorporate Bitcoin when they feel it is the right time and place."
While Amazon is not yet on board with Bitcoin as a payment method, there are others who have already started accepting digital currencies as valid mode of payments. In Japan, for instance, cryptocurrencies can now legally be used to pay in retail stores and also for airline and hotel bookings, among other things.
This is not the first time that the digital currency community has turned to petition to convince a retailer to accept Bitcoin payments. Last year, cryptocurrency enthusiasts also lodged a petition via Change.org asking Walmart to accept Bitcoin payments. While that petition garnered 280 signatures, the good news is that Walmart has started experimenting with blockchain—Bitcoin's underlying technology—to track its delivery drone shipments, which is definitely a step closer in the otherwise long march to get retailers, especially in the United States, to adopt Bitcoin payments.
Current bitcoin price
Bitcoin's price reached $2,525.22 during early Monday afternoon's trading.