Macau enjoyed robust gambling tax revenue for the first five months of the year, thanks to the resurgence of its integrated resorts.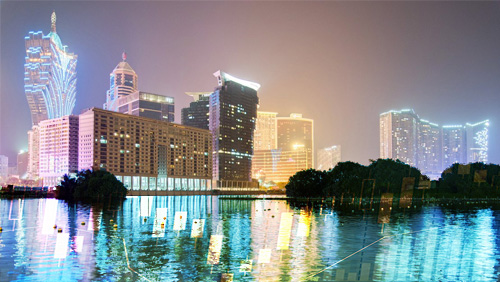 Gross gaming revenues of Macau integrated resorts have been surprising investment analysts for the past months, growing 15.8 percent to MOP106.38 billion (US$13.25 billion) during the January to May 2017 period.
The robust revenue figure in the world's premier gambling destination has trickled down to the Macau government as it reported a 12.4 percent year-on-year increase in gaming taxes during the first five months of the year.
Data from Macau's Financial Services Bureau show that the former Portuguese enclave raked in MOP37.12 billion (US$4.64 billion) worth of gaming taxes between January and May 2017, higher than the MOP33.03 billion collected in the same period of 2016.
According to the data, 82.9 percent of Macau government's total direct taxes come from gaming. Macau levies an effective tax rate of 39 percent on casino GGR – 35 percent in direct government tax, and the remainder in levies to pay for a range of community good causes.
The Macau government fiscal surplus for the January-May period was up by 44.7 percent year-on-year to MOP23.79 billion.
Meanwhile, investment analysts from Deutsche Bank Securities Inc. are predicting that Macau will reach its gross gaming revenue (GGR) peak for the year this month.
Analysts Carlo Santarelli and Danny Valoy believe that June 2017's GGR will expand 30 percent, fueled by an improvement in the gambling hub's VIP segment.
"While obvious red flags aren't present, as [VIP gambling loss] repayment cycles remain healthy at approximately 20 days, junket balance sheets remain heavily skewed towards customer deposits (80 percent of liquidity), a stark contrast to the casino credit-heavy balance sheets of the 2013 VIP environment." the analysts said. "Most expect June will represent the peak of year-on-year GGR growth comparisons (circa +30 percent). Net-net, we weren't able to identify that next leg of market acceleration, and believe the most likely trajectory from here is a deceleration in comparisons, which, at current [stock price] levels, keeps us on the sidelines."
Comments