To attract more players to the former Portuguese enclave, Macau must do a Singapore.
And by doing a Singapore, Wang Changbin of Gaming Teaching and Research Centre of the Macao Polytechnic Institute explained that Macau needs to make gambling tax cuts.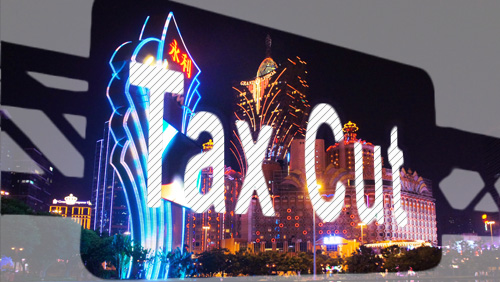 Under the present model, overall Macau casinos' tax burden equates to an average of 39 percent on all gambling revenues, although the exact rate may vary based on the exact nature of the gambling and the clientele.
This pales in comparison to the Singapore model, which levies 15 percent gaming tax on mass-market play and 5 percent on VIP play – plus 7 percent Goods and Services Tax in both cases.
Wang said that lowering the tax rate – particularly on VIP gaming revenue – will ensure the competitiveness of Macau's casino sector.
"The Macau government could look into Singapore's model," Mr Wang said, according to GGRAsia.
Macau, which has overtaken Las Vegas as the world's premier gaming hub, is facing tough competition from neighboring countries, especially after Beijing launched a corruption crackdown that sent Chinese high rollers scurrying away from China's Special Administrative Region.
Tax on VIP play in the Philippines is the equivalent of 15 percent of the gross. South Korea's gaming tax rates are also competitive with existing regional casino jurisdictions: the country's Ministry of Strategy and Finance levies a 20 percent tax on gross casino revenues.
"Compared to mass-market play in Macau… VIP play faces much more competition from other nearby jurisdictions," Mr Wang said. "[Chinese] VIP players are highly mobile: they can head anywhere in the world. Considering the existing [gaming] tax rate [in Macau], the VIP sector here is actually at a disadvantage."
Wang's idea has gained support from Kwok Chi Chung, president of Macau's Association of Gaming and Entertainment Promoters, who told the news website that he agreed with the scholar's views.
"For junkets, we can have more room for profit under a model like this, with a more accommodating tax rate. This can attract more junkets to the Macau VIP segment and in turn they can attract more investors," Mr Kwok said.
Comments