Chinese authorities have lodged criminal charges against 18 Crown Resorts staffers, including three Australians, for alleged gambling crimes.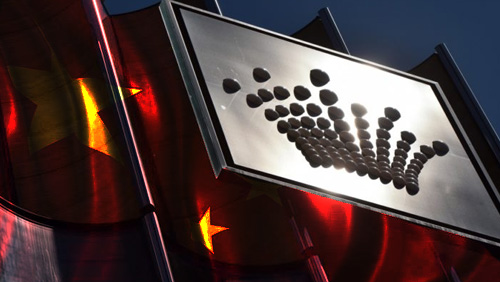 The indictment of the 18 casino staffers, led by Crown's head of international VIP services Jason O'Connor, came eight months after they were rounded-up in a sting operation dubbed 'Duanlian' targeting gambling-related activities.
Duanlian reportedly aims to unshackle personal and financial links of Chinese high rollers from foreign casinos.
According to The South China Morning Post, the criminal suit against the Crown staffers has been forwarded to the Baoshan District Court. The Court has reportedly set the hearing of the case on June 25.
"All detained employees in China as well as those employees released on bail have now been charged with offences related to the promotion of gambling," Crown said in a disclosure to the Australian Stock Exchange.
Crown declined to give further details about the case, since "the matter is now before the court."
Chinese authorities have been keeping a close watch on casino operators who have been engaging in attracting high rollers from the mainland to gamble overseas by tweaking their respective marketing strategies.
Crown in particular has been given a year to comply with Beijing's directives. Gaming is illegal in China and companies are not allowed to explicitly advertise gambling.
Despite their warning, Chinese authorities observed Crown's senior executives make short business trips to China instead of spending long periods in the country. There was also an alleged attempt on the part of Crown to circumvent the Chinese rules by simply packaging the tour activities as resort instead of Casinos.
In May, Chinese casino mogul Lawrence Ho criticized his former joint venture partner James Packer's company Crown Resorts for its aggressive marketing to high-rolling gamblers in China.
A spokesman later said that Ho wasn't "singling out Crown" with his comments, only making "general comments on the industry overall."
Comments