After topping $3,000 for the first time, the price of bitcoin has abruptly dropped more than $300.
The digital currency climbed to a new all-time high of $3,012.05 on the CoinDesk Bitcoin Price Index (BPI) on Sunday, but fell to a daily low of $2,650 several hours later. On Bitcoin.com, the cryptocurrency also dropped from a high of $2,975.06 to $2,676.93, while on Bitstamp, the digital currency slid to $2,480.03 from a high of $2,980.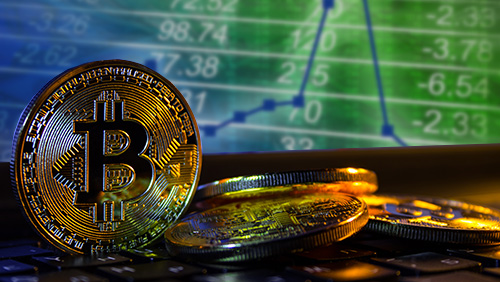 The decline, however, was short-lived as BPI data showed the prices returning to under $2,900. And even with Monday's decline, bitcoin continues to be more than 250 percent higher in valuation this year. The cryptocurrency first powered through the $2,000 barrier in May, and since then, bitcoin's steady advance to record territory continues.
BTC VIX, organizer of bitcoin trading forum Whale Club, told CoinDesk, the price fluctuation could indicate "standard technical divergences—we made a higher high on less volume and waning momentum."
Still, there's no denying that the price of bitcoin has been surging of late, thanks to the increase in interest among investors, particularly in Asia.
Court allows Israeli banks to deny service to bitcoin companies
A Tel Aviv district court ruling has legally empowered financial institutions in Israel to refuse their services to a bitcoin company.
Bits of Gold, a cryptocurrency broker in Tel Aviv, sought help from the court after the Bank of Leumi dropped the bitcoin exchange as a client. Bits of Gold complies with all anti-money laundering and know-your-customer requirements, but the bank argued that the very nature of bitcoin makes it impossible for the financial institution to obey Israel's AML rules.
Despite praising Bits of Gold for its transparency and compliance, the court ruled that the bank can decide to deny service to it on grounds that the National Financial Supervision authorities do not have clear guidance regarding the legality of Bitcoin, which, in turn, leaves room for the bank to reasonably claim that it does not have the technological tools to verify its own AML requirements.
Comments