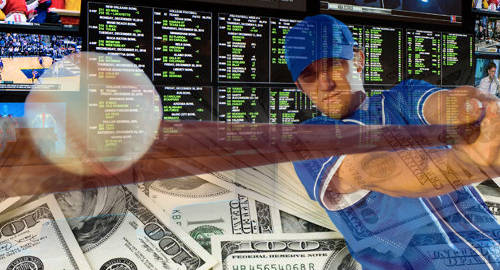 Nevada casinos posted only a modest gaming revenue gain in April but the first month of Major League Baseball set a new record at the state's sportsbooks.
Figures released Wednesday by the Nevada Gaming Control Board show April's statewide gaming revenue rising 1.2% year-on-year to $886.5m. April's total is well below March's $991m but the state's year-to-date numbers remain in positive territory, rising nearly 4% from the same period last year.
April's numbers were much worse at casinos on the Las Vegas Strip, where revenue fell 3.25% to $475.4m, while every other region of Clark County posted improved numbers. Downtown Las Vegas posted the month's biggest year-on-year improvement, rising nearly 22% to $52.3m.
The Strip's woes were primarily due to a broad-based decline in table gaming win, with the overall games and tables number falling 6.75% to just under $288m. Statewide baccarat revenue was down 24.5% year-on-year to $79.2m, as Strip baccarat win rate fell five points to 13.1%.
Baccarat's decline left the table game crown to blackjack, which jumped 10.7% to $87.1m. Craps also had a good month, rising 9.5% to $31m, while roulette slumped nearly 23% to $18.3m. Poker revenue was down 1.5% to $8.5m but this figure should get a boost in the coming months thanks to the expected influx of players for the start of the 2017 World Series of Poker. Slots revenue was up 5.5% to $598.7m.
The state's sportsbooks reported revenue rising 11.8% to $15.1m, despite laggard football bettors cashing in over $4.7m worth of winning tickets. Basketball also had a dodgy month, slipping 22.4% to just under $3.9m. Other sports were up 7% to $5.6m while parlay cards rose an impressive 726%, although total parlay win was only $194k.
Baseball revenue spiked 27% to $10.16m, a new Nevada record for the month of April. Baseball betting handle was $119.5m, the second-highest on record. The baseball handle wasn't far off the $127.6m wagered on basketball during the month, which included the final portion of the NCAA's March Madness tournament.
Comments