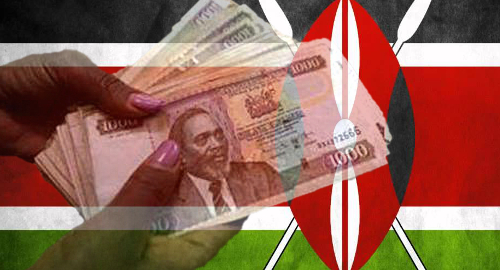 Kenya's sports betting operators are breathing a sigh of relief after legislators rejected plans to dramatically hike betting taxes, while retaining hikes for other gaming operators.
On Thursday, Kenya's parliament voted down plans to hike betting operators' tax obligations from their original 7.5% of revenue to 50%. The proposed change to the Betting, Lotteries and Gaming Act was part of the government's Finance Bill, which sought to impose a uniform 50% tax on all gambling revenue, be it betting, lotteries or gaming.
Treasury Secretary Henry Rotich said the proposed tax hikes were intended as both a revenue generator for the government as well as a means of discouraging gamblers from going overboard. But betting operator SportPesa mounted a legal challenge based on the argument that the hikes, which were on top of operators' corporate tax obligations, were unconstitutional.
On Wednesday, members of the Assembly's Finance Committee rejected the tax on betting operators, issuing a report that said the rate was "punitive enough to discourage such activities." The report was met with opposition from government representatives, who urged Assembly members to stick with Rotich's plan for the good of society.
On Thursday, MPs voted in favor of an amendment to the Finance Bill that preserved the original 7.5% rate for betting operators. However, betting was the only vertical offered this exemption, as the new 50% tax rate will still be imposed on gaming, lottery and prize competition revenue. MPs have reportedly agreed to revisit the issue of whether to maintain the 50% rate on the other verticals next week after more discussion with the Treasury and stakeholders.
KENYAN FOOTBALL LOOKS GIFT HORSE IN THE MOUTH
The government's proposed tax hike had been staunchly opposed by Kenya's sporting bodies, which have come to rely on lucrative sponsorship deals with betting operators. That said, the Kenyan Premier League (KPL) appears poised to bite the hand that feeds, based on its belief that its sponsorship deals left a lot of money on the table.
Earlier this month, SportPesa inked a shirt sponsorship with English Premier League side Everton FC. The deal, said to be worth up to £9.6m per year, was touted by the team as the biggest commercial partnership in the club's history.
SportPesa also sponsors the KPL, as well as several individual KPL clubs. But news of the Everton deal prompted some KPL execs to believe that they'd sold themselves short when negotiating their own SportPesa deals. The KPL's Bob Munro spoke for a number of execs when he told Allafrica.com that the league "will have to renegotiate afresh when this contract ends."
SportPesa CEO Ronald Karauri pointed out that the company's UK division is completely autonomous and needs to up its visibility to compete with the major UK betting operators. Karauri said he "cannot stop [the UK division] from putting in money where they feel they will be able to achieve this."
Comments