The second Grand Slam event of 2017 will have a much different look because the winners of the Australian Open on both the men's and women's sides will not be participating in the French Open for the first time ever.
Odds courtesy of OddsShark.com
Roger Federer and Serena Williams each withdrew from the event at Roland Garros before the tournament started, making the field more competitive from a betting perspective.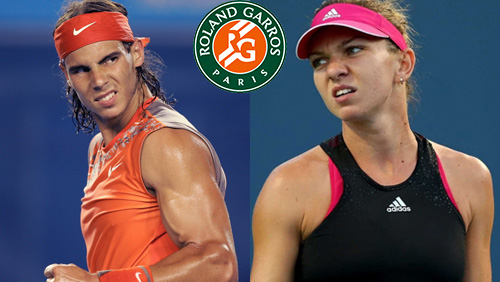 Nine-time French Open champ Rafael Nadal is the -125 favorite to take home his 10th men's singles title in the French Open as the No. 4 seed. However, at least four other players are expected to challenge the Spaniard Nadal this year based on the latest betting odds, including three who are seeded higher than him.
Second-seeded Novak Djokovic is the +300 second choice (bet $100 to win $300) as the defending French Open champ. The 30-year-old Serbian defeated Great Britain's Andy Murray in four sets a year ago in the final, his first career title at Roland Garros.
Murray has yet to win the tourney, but he is the top seed in 2017 and listed as the +900 third choice along with sixth-seeded Dominic Thiem of Austria.
Thiem lost to Djokovic in last year's semifinals as the No. 13 seed, and he has never won a Grand Slam event. Switzerland's Stan Wawrinka fell to Murray in the other semi, and he is +1000 to win it this year as the No. 3 seed for the second time in a row. Wawrinka won the 2015 French Open title over Djokovic.
Without Williams competing, No. 3 seed Simona Halep of Romania is the +350 favorite on the women's side. Like Thiem, Halep has never won a Grand Slam event, but she advanced to the 2014 French Open final, where she lost to Maria Sharapova.
Germany's Angelique Kerber is the top seed, although she is just the fifth choice according to oddsmakers at +1400. Last year, Kerber won the Australian Open and U.S. Open, and her best finish in the French Open was the quarterfinals back in 2012.
Ahead of Kerber and behind Halep are fifth-seeded Elina Svitolina (+700) of the Ukraine, defending champ and fourth-seeded Garbine Muguruza (+900) of Spain – who upset Williams last year – and eighth-seeded Svetlana Kuznetsova (+1200) of Russia.
Second-seeded Karolina Pliskova of the Czech Republic is +1800 while 13th-seeded Kristina Mladenovic of France is just ahead of her and tied with Kerber at +1400.