Fifty-six companies have announced an agreement that seeks to resolve bitcoin's underlying scaling issue.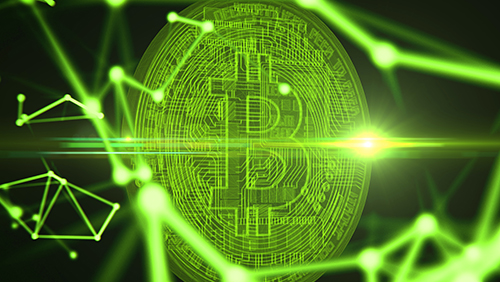 The agreement, published in a Medium post tilted "Bitcoin Scaling Agreement at Consensus 2017," outlined a plan to deploy Bitcoin Core's Segregated Witness (SegWit) proposal and a 2MB hard fork within six months.
The proposal has the support of miners representing 83.28 percent of bitcoin's hashing power, 20.5 million wallets and $5.1 billion of monthly transaction volume on the bitcoin network, according to the Barry Silbert-led Digital Currency Group (DCG).
First, the agreement lowered the barrier of SegWit's activation from the original threshold of 95 percent to 80 percent of the network's mining power. Second, it stated that the businesses would agree to activate bitcoin's block size upgrade to 2MB within six months via a process known as a hard fork.
Proposed in December 2015, SegWit sought to boost the blockchain's transaction capacity by altering how data was stored by the network.
"We are also committed to the research and development of technical mechanisms to improve signaling in the bitcoin community, as well as to put in place communication tools, in order to more closely coordinate with ecosystem participants in the design, integration, and deployment of safe solutions that increase bitcoin capacity," the agreement stated.
Has a compromise finally reached?
The proposal elicited not only mixed reactions from the bitcoin community, but also questions on what it means exactly and how it will affect bitcoin's technical direction.
After all, the agreement announced by DCG isn't that much different—aside from dates and timetable—from the 2016 Hong Kong Agreement, which originally committed to activate the SegWit code upgrade and execute a 2MB hard fork by 2017, which, unfortunately, was missed.
It's also a variation on an earlier proposal laid out by Sergio Lerner at the Bitcoin Core developer list, which sought to merge a minimal patch into bitcoin that will "untangle the current conflict between different political positions regarding Segwit activation vs. an increase of the on-chain blockchain space through a standard block size increase."
Despite these lingering questions, Silbert has received the support of players around the world, including Chinese mining equipment manufacturer and bitcoin pool operator Bitmain, as well as Coinbase, Xapo, Bloq and Bitfury.
Blockstream, however, is noticeably missing in the consensus's list of undersigned companies. Blockstream has several key employees on Bitcoin Core, which has been at odds with Bitmain. Samson Mow, chief strategy officer and known Bitcoin Core troll, told Coindesk that the "proposal is just going back and rehashing things that have already been discussed at length."
The decision to activate a 2MB hard fork may help solve blockchain's current congestion problem, but it also appears to be a simple compromise to convince the bitcoin mining community to support SegWit.
SegWit has a lot of issues, but the main criticism against the proposal is its use of a 1:4 ratio, which some miners pointed out as a political decision that will bind bitcoin's trajectory for years regardless of technical factors.
Current bitcoin price
Bitcoin's price continues its steady climb to new record highs, trading at $2,330 during the early morning hours of Wednesday.