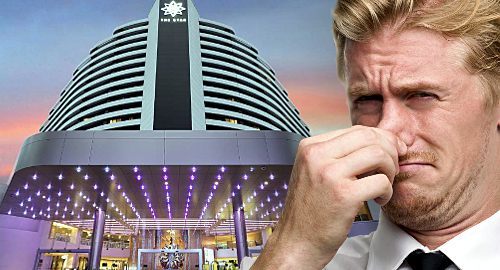 A VIP gambler's moldy millions are raising eyebrows in a case of suspected money laundering at an Australian casino.
Last week, the Brisbane Supreme Court agreed to release a South Korean gambler on $200k bail after the court received a character reference from an officer in the South Korean military. Byongsam Song turned himself in to police custody last week to face charges of dealing with property reasonably suspected to be proceeds of crime.
The Courier-Mail reported that Song had checked into The Star Entertainment Group's Star City casino on May 2, after which he requested casino staff provide him with canvas bags in order to carry $3.6m in cash from his hotel room to the casino cage. Staff later reported seeing the cash in "clear sealed packaging" in three cardboard boxes in Song's room.
Despite the cash being vacuum sealed, casino staff reported that the notes were covered in mold and smelt of musk, while the rubber bands binding each $10k bundle were partially disintegrated. The staff reasonably concluded that the cash had not been stored in a bank.
Another $500k of similarly stinky cash was deposited with the same casino on May 1 by Wan Il Choi, a Gold Coast-based meat exporter and (apparently) Song's boss, as Song claimed to run a Seoul-based cosmetics firm owned by Choi.
Queried by Australian Federal Police (AFP) regarding the source of his gambling funds, Song originally claimed that the millions were brought to his hotel room by a man named Nicholas Losurdo, who Song claimed not to know but for some reason told Song that the money was his to gamble with and that Song wouldn't be liable for any gambling losses.
However, the AFP said Song also claimed to have brought the money with him from South Korea, and that it belonged to friends of his. Song also claimed that Choi had paid for and organized the gambling trip.
Song was originally denied bail but the Court ultimately relented after a character witness was provided by an individual who reportedly holds a position on South Korea's joint chiefs of staff. The Court set Song's bail at $200k, which was paid by Choi's wife Eun Jung Jung, and Song will reside with the couple at their Gold Coast home while his trial is pending.
The Star has dealt with similarly curious claims regarding the origins of some of its customers' bankrolls. Last year, a Singaporean national was sentenced to six months after failing to convince the courts that his $1m in gambling money was revenue generated by an aunt's brothel.
Comments