Net income of casino operator Paradise Co. Ltd plunged by 92 percent in the first quarter of the year, the third South Korean operator to report a dismal revenue.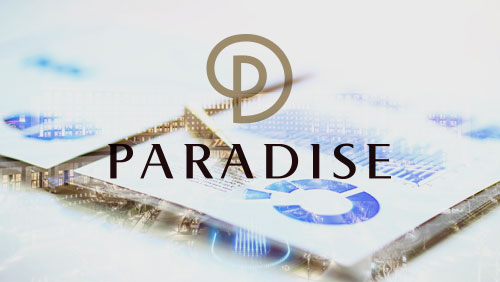 Paradise alerted the Korea Exchange that its net income for the first three months of 2017 dropped to KRW1.27 billion (US$1.13 million) from KRW15.76 billion ($14.07 million) in the same period last year.
Its operating loss in the January to March 2017 period was at KRW7.70 billion ($6.88 million). Last year, Paradise notches an operating profit of KRW15.34 billion ($13.7 million).
Earnings before interest, taxation, depreciation and amortization (EBITDA) of Paradise was also in the red, dropping 93.6 percent to KRW1.44 billion ($1.29 million) while total revenue dropped 9.3 percent to KRW142.4 billion ($127.18 million), from KRW157 billion ($140.2 million) in the prior-year quarter.
The company noted the weakness in its Chinese VIP segment, which dropped 18 percent.
Data showed that total table drop by Chinese VIP patrons dropped 17.9 percent, to KRW535 billion ($477.42 million). On the other hand, the South Korean operator saw a surge of Japanese VIP players, whose turnover rose 8.1 percent to KRW320 billion ($285.56 million) in the three months to March 31.
Mass market turnover also posted strong growth, up 48.8 percent from the prior-year quarter.
In total, Paradise Co's first quarter casino drop was down 2.7 percent year-on-year to nearly KRW1.20 trillion, compared to KRW1.23 trillion in the first three months of 2016.
Paradise Co opened its newest casino resort – Paradise City – on April 20 in Incheon, near the main international airport serving the country's capital Seoul.
Earlier this year, Shinhan Investment Corp. predicted that Paradise City would fuel Paradise's revenue in 2017, boosting company revenue by as much as 35.3 percent.
"Paradise Co as a whole is forecast to post sales of KRW938.6 billion [US$805.3 million] in 2017," said Shinhan, a subsidiary of Shinhan Financial Group Co Ltd that provides security brokerage and investment banking services in South Korea.
Comments