Macau's Gaming Inspection and Coordination Bureau (DICJ) has started auditing the city's 126 licensed junket operators as mainland China's anti-corruption drive continues.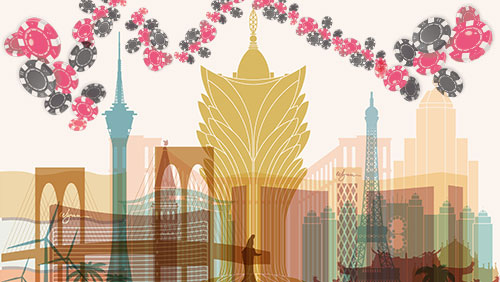 And the results had been mixed so far, according to DICJ director Paulo Martins Chan.
"We had started junket audits during this year," Chan told reporters at the Global Gaming Expo (G2E) Asia 2017. "Up to now we did 40 junkets, some of them are good of course, some of them need some improvements so we had told them to improve their accounting system."
The Chinese territory has seen the number of its licensed VIP gaming promoters drop from 141 last year to 126 in January 2017. Macau authorities previously attributed the year-on-year decline to some junket operators failing to meet the DICJ's tighter standards for financial accounting, which were imposed following a series of high-profile internal theft incidents that shattered junket investor confidence.
Still, the gaming regulator insists that the current number of Macau's junkets is "in a good balance" with mass market.
"The junket numbers are actually is around 120 which is I think is a very balanced number," Chan said. "In the proportion of the revenues, the junkets is occupying more or less 53 percent whereas the mass market is 47 more or less, so it's almost half-half, so we think this is a good proportion and we want to keep going with this."
Chan noted that the regulator remains cautious in approving licenses for junket operators.
"We are authorizing on a case-by case basis. Of course we want to keep those that are financially healthy and capable," the DICJ chief said.
The DICJ head was also asked about the possibility of Macau reviewing its gaming tax regime, which currently stands at 39 percent of GGR.
"As of now we don't have any plan to revise the taxation regime, but of course everything will have to be considered," Chan said. "At this stage we are trying to collect more opinions from different sectors so that in the future we can make a better decision."
On the subject of Macau's six gaming concessions, which will expire between 2020 and 2022, Chan said the government will announce details on the possible refreshment "in the proper time."
Comments