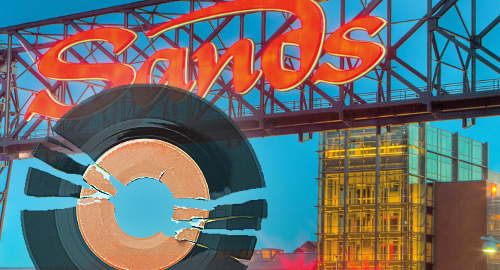 Pennsylvania's casino gambling revenue nudged up slightly in April as extremely hot tables offset tepid slots.
Figures released Tuesday by the Pennsylvania Gaming Control Board show the state's 12 casino operators reporting table games revenue of $79.54m in April, 10.2% higher than the same month last year and a new monthly record, albeit a mere $3k more than March's previous record table performance.
The charge was led by the state's perennial table games leader Sands Bethlehem, which reported table revenue shooting up nearly 24% year-on-year to $21.9m. Parx Casino maintained its always-a-bridesmaid status with $15.4m, up 6.4% year-on-year.
The PGCB released the state's slots take earlier in the month, which showed overall revenue falling 1.6% to $205.7m. Parx maintained its position atop the slots leader board with $33.6m, well ahead of Sands Bethlehem's $26.4m. The state's overall gaming revenue take for April was up 1.4% to $285.2m.
In March, local media reported that Sands Bethlehem's parent company Las Vegas Sands had reached a deal to sell the property to rival MGM Resorts for a reported $1.3b. However, negotiations between the parties reportedly could stretch on for months, and the uncertainty over the outcome has put a halt to the property's expansion plans.
Last December, Sands Bethlehem CEO Mark Juliano announced plans for a $90m, 100k-square-foot expansion to the facility that would add 81 new gaming tables, 380 slots and two restaurants. Sands began preparing the site for construction in January but The Morning Call reported last week that Sands had frozen further construction work due to its ongoing negotiations with MGM.
Whether or not the sale to MGM goes through as advertised, Bethlehem Mayor Robert Donchez hopes the expansion project will proceed as planned. So do the state's poker players, who were promised a dedicated poker room, rather than the inglorious spot the venue's poker tables currently occupy in the middle of a noisy casino floor.
Comments