Pennsylvania enjoyed what it described as "the highest month ever" for table games revenue in March, according to the latest figures released by the state regulator.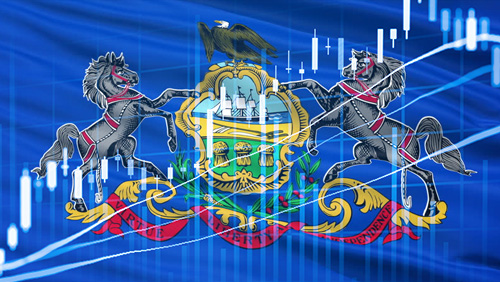 The Pennsylvania Gaming Control Board announced this week that March 2017's gross table games revenue grew to $79.54 million compared to last year's $77.91 million.
Figures provided by the Pennsylvania regulator showed that Sands Casino Resort Bethlehem led the state's 12 casinos with $21.36 million in gross table games revenue, up 8.58 percent from $19.68 million in March 2016.
But the highest year-on-year table games percentage gain was posted by Hollywood Casino at Penn National Race Course, which grew 21.72 percent to $3.5 million compared to $2.9 million it recorded in the same period last year.
Rivers Casino, on the other hand, saw its gross table games revenue plunge by 11.89 percent to $5.9 million last month from US$6.7 million one year ago.
The increase in table games revenue coupled with the earlier reported 0.6% decrease in slots revenue for March resulted in an overall gaming revenue increase for the month of just over 0.1%.
Total tax revenue from table games play during March 2017 was $12,837,539, with an average of 1,231 tables in operation statewide on a daily basis.
Pennsylvania, which is the second largest casino gambling market in America, is mulling expanding its gambling clout into cyberspace, which could potentially add US$300 million to the state gambling market.
Last month, Pennsylvania Sen. Jay Costa introduced SB 524, which, in a nut shell, aims to allow online gambling, daily fantasy sports (DFS), mobile tablet gaming at select airports, fixing the unconstitutional slots tax for casino host communities, allowing skill-based gaming machines in casinos and allowing Category 3 casinos to ditch their loathed non-gaming amenity requirements in return for annual payments of $1m for five years.
SB 524 also calls for the state to authorize online lottery sales, injecting yet another wrinkle into the state's already convoluted path to legislative victory.
Comments