Stay away from Blockstream.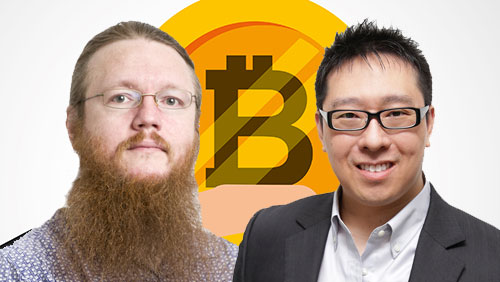 That was the warning given out by Gavin Andresen, marking a U-turn in the former Bitcoin Core's allegiances.
The Massachusetts-based software developer, who is best known for his involvement with bitcoin, took the two Bitcoin Core proponents to task on Twitter for their "toxic" trolling, telling his followers to "stay away from Blockstream, Greg and Samson are toxic trolls."
The story behind 'toxic' trolls
Andresen recently released a new service, called the Random Sanity Project, which verifies whether sources of randomness are actually random. As part of his announcement, the developer put out a call on Twitter asking people to help him by testing the service. A Twitter user posted Andresen's announcement to the r/BTC subreddit, where Roger Ver and several others have been actively participating in the ongoing battle against Bitcoin Core.
And Maxwell couldn't resist spewing some level of vitriol, calling Andresen's comment "a fantastic celebration for bamboozlement day, a private key testing service. Good to see that someone has a good sense of humor."
Then the spat quickly turned ugly, prompting Andresen—who isn't known for responding to trolling comments—to engage.
"You continue to amaze me with your incredibly narrow view of security. You consistently fail to see the bigger picture, and seem to be unable to conceive of the notion that some failure modes (e.g. restoring a VM from a snapshot and getting the same stream of 'random' bytes from /dev/urandom you got yesterday) are MUCH MUCH MUCH more likely than some theoretical attack that just ain't gonna happen in practice," Andresen commented before ultimately denouncing Blockstream as a whole because of Maxwell and Mow.
Mow, for his part, took to Twitter to add his two cents: "Root cause: Gavin/Jeff [Garzik] types are weak on tech ability, get harsh feedback and take it personally—they get bitter and 'retaliate' against devs."
Mow is legendary for trolling, especially anti-Blockstream people so much that he was got himself a job at the company. Maxwell's camp, if you recall, is relentlessly going to great lengths to undermine confidence in Bitcoin Unlimited's proposal while pushing for greater off-chain centralization through the use of large scale payment hubs.
Blockstream has raised millions of dollars in venture capital funding, much of which came via established banking institutions—so the very companies from which Bitcoin was intended to liberate financial transactions are now underwriting Maxwell's vision for Bitcoin's future.
In March, Andresen openly voiced support for Bitcoin Unlimited, calling it a "viable, practical solution to destructive transaction congestion."
Bitcoin price breaks $1,600
The price of bitcoin is hitting new highs yet again, passing the $1,500 mark during the overnight trading.
The digital currency cleared the $1,600 level for the first time on Thursday, before pulling back a bit and trading at $1,585.71. The recent rally has no real catalyst, although traders are keying on hope that the U.S. Securities and Exchange Commission will decide to finally accept the Winklevoss brothers' exchange-traded fund application.
Current bitcoin price
The price of bitcoin cleared the $1,600 mark—again—during Monday's mid-morning trading, before scaling back to $1,567.81.
Comments