LCB, the award-winning gambling portal and guide makes a formal purchase announcement adding yet another exceptional casino database to help an ever-growing community of players further worldwide. After recognizing the enormous potential of KeytoCasino.com and the value it can bring to our offering, we have decided to make this website a functional part of our traditional network. Our mission has always been to look after players by providing accurate information, resources and community where enthusiasts can find the support they need to thrive in the gambling environment. We firmly believe that practical features of KeyToCasino(K2C) fully support our mission – that is why we have made this $300,000 acquisition convinced it would serve as a valuable asset to our growing family of websites.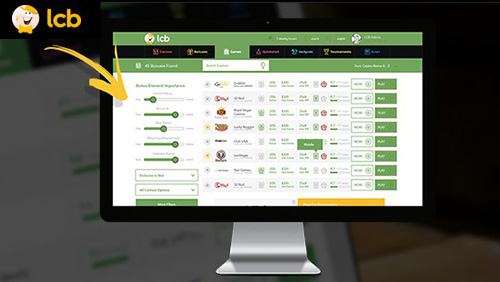 Accurate and Down to the Point
Founded upon the principles of integrity and honesty, K2C closely follows the same guidelines of service excellence as LCB does, albeit with a unique approach. Their meticulous handling of theoretical and practical gambling knowledge is precisely the aspect we felt will freshen up our portal.
Our latest addition's main attractions are easy to use and highly functional search formula that makes browsing a breeze. "Less text and more information" is the byword that summarizes what the team of KeyToCasino aims to achieve. By incorporating a simple, yet effective search and presentation scheme, the portal provides a quick and effortless insight into every relevant piece of information a gambler needs to stay safe, well-organized and proficient in their gaming pursuits.
Casinos, bonuses, software providers and jurisdictions are studied thoroughly and the data gathered is laid out in a structured, user-friendly format compatible with all levels of experience. Multi-point Key Rating is based on real player's feedback and takes into consideration all relevant features such as licenses, certificates, software, payout times and terms of service to help users find an ideal gaming site. The rating system is customizable to reflect each player's personal preference or opinion about a certain online venue.
Smart search functions allow for independent browsing of casinos, bonuses or games, while staying interconnected at all times – in case you encounter an attractive bonus, automated scripts will display the site and game where you can claim it without the need for further exploration on your part. As an added benefit, you can save the search results that contain the useful information and even create notes to cut short any future analysis or inquiry.
LCB is thrilled to have acquired KetToCasino.com and we can't wait to witness all the benefits this top-notch directory will bring to our members. To preserve the core qualities of the website, we will keep all ten of their staff members on board and are looking forward to our productive cooperation.
Stay tuned for more detailed news about this latest LCB expansion!
Comments