The proposal to list what could have been the first U.S. exchange-traded fund tracking digital currency bitcoin is up for another review in the Securities and Exchange Commission.
If you recall, the commission SEC rejected the proposal of investors Cameron and Tyler Winklevoss to list their Winklevoss Bitcoin Trust, an ETF created essentially to provide exposure for commodity buyers to bitcoin, on the Bats BTZ exchange back in March.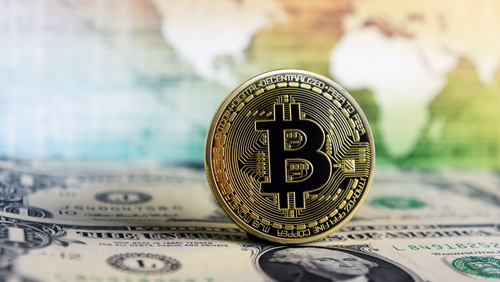 At the time, the commission said "it does not find the proposal to be consistent with Section 6(b)(5) of the Exchange Act, which requires, among other things, that the rules of a national securities exchange be designed to prevent fraudulent and manipulative acts and practices and to protect investors and the public interest."
This prompted Bats to file a petition seeking a review of the SEC decision, which was approved by the commission.
"Pursuant to Rule 431 of the Rules of Practice, 11 BZX's petition for review of the Disapproval Order is granted. Further, the Commission hereby establishes that any party to the action or other person may file a written statement in support of or in opposition to the Disapproval Order on or before May 15, 2017," the agency said in a regulatory filing.
In its 25-page petition, Bats Exchange said the decision made in March "is clearly erroneous" on grounds that the standard applied on their disapproval decision "is inconsistent with prior approval orders" and is not even required by the Securities Exchange Act.
Bats then called on the commission to review their earlier decision, saying that listing a bitcoin ETF "constitute an exercise of discretion or decision of law or policy that is important and that the commission should review."
"The exchange believes that the Commission should set aside the Staff's Order and approve the Proposal in order to ensure consistency with the Exchange Act and with prior ETP approvals as well as to provide investors access to bitcoin through a regulated and transparent investment vehicle," Bats said in its petition.
The news comes several weeks after the SEC rejected another bitcoin ETF, this time from SolidX, which sought to list on the NYSE Arca exchange. However, unlike Bats BZX, NYSE Arce did not petition for a review.
Current bitcoin price
News of the SEC giving a second shot to Winklevoss's ETF has pushed the price of bitcoin to an all-time high of $1,300 during Wednesday's trading.