Cherry AB (publ) has today appointed Christine Rankin as CFO for Cherry AB (publ) and she will assume her position with immediate effect. Carolina Haglund Strömlid has been appointed Head of Investor Relations and Communication for Cherry AB (publ).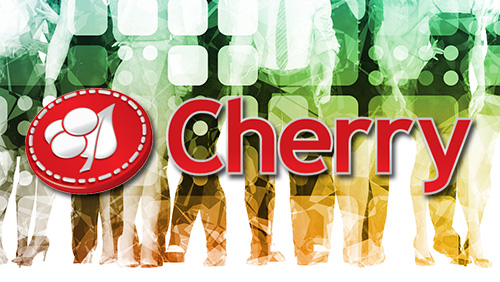 Christine Rankin has a solid background within finance, most recently working at Nasdaq. Before that she was VP Finance at Serneke Group AB and Head of Corporate Control at Spotify AB. Rankin was previously a certified accountant and partner at PwC until 2014. She holds a bachelor in economics from Stockholm University. Rankin will assume the position as CFO for Cherry AB (publ) with immediate effect.
Carolina Haglund Strömlid has previously worked as Head of Investor Relations at Com Hem Holding AB, senior advisor for IR & PR at Intellecta Corporate AB and Head of Corporate Communications & Investor Relations at PA Resources AB. Haglund Strömlid holds a master in economics from Örebros University.
Anders Holmgren, CEO at Cherry AB, said: "I am looking forward to working together with Christine and Carolina. Together we will continue to develop Cherry as a fast-growing company, as well as managing the strong positions Cherry holds across all of its business areas. This change is part of our preparation to be able to be traded at Nasdaq Stockholm, and to further provide the Company with solid competence within both finance and investor relations and communications."
In connection to this change, the Board of Directors for Cherry AB, together with CEO Anders Holmgren, decided to make a structural change to the Management Team of Cherry AB (publ), which will now consist of CEO Anders Holmgren, CFO Christine Rankin, Business Development and Partnership Officer Morten Klein and Head of Investors Relation & Communications Carolina Haglund Strömlid.
Alexander Pettersson will remain in the finance team within the Group. Responsibilities and roles will be clarified in the future.
The information in this press release is information which Cherry AB (publ) is required to disclose under EU Market Abuse Regulation (EU). The information was provided by the below contact persons for publication on Mars 31, 2017 at 16.30 CET.
For further information, please contact:
Anders Holmgren, CEO Cherry AB (publ), Mobile +46 708-607 534, email; [email protected]
Cherry in brief 
Cherry is a Swedish innovating and fast growing gaming company established in 1963. The business strategy is to create shareholder value by owning and developing fast-growing and profitable businesses within the gaming and casino industry. Cherry operates within five diversified business areas, Online Gaming through Cherry iGaming, Performance-based Marketing through Game Lounge, Gaming Technology through XCaliber. Game Development through Yggdrasil Gaming and Restaurant Casino through Cherry Spelglädje. The objective is to grow organic in combination with strategic acquisitions of fast-growing companies. Cherry employs around 900 people and has more than 5,600 shareholders. The Company's B-shares are listed on AktieTorget.