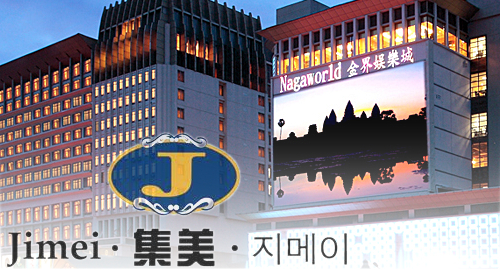 Junket investor Jimei International Entertainment Group booked a significant loss in 2016 despite recording a slight revenue increase.
In a filing with the Hong Kong Stock Exchange on Wednesday, Jimei said it booked a net loss of nearly HKD 51m (US $6.5m) in 2016 despite gaming revenue rising 8% to HKD 193m. The red ink was due to a nearly HKD 101m impairment loss on unspecified trade and other receivables, versus just HKD 15.4m in this category in 2015.
Jimei's junket operations are primarily based in Australia. The company steers high rollers to 8-10 tables at Crown Resorts' Crown Perth property and "not less than six" tables at The Star Entertainment Group's eponymous casino in Sydney.
Since May 2015, Jimei was also promoting seven gaming tables at NagaCorp's NagaWorld Casino in Cambodia's capital Phnom Penh but this deal expired in January due to the "non-renewal of relevant contractual documents."
Jimei insists that it remains committed to further expansion in "fast-growing markets, particularly in Asia," but Wednesday's filing also noted that the company had terminated a framework agreement with two independent third parties regarding "a possible development project in Cambodia." Jimei said "several negotiations and exploration" had cast doubts on the feasibility of the project.
Jimei also announced that it was extending the deadline for negotiating a deal with Macau junket operator New International Club Ltd. It's been over two years since Jimei announced it was looking to indirectly participate in Macau's junket business through New International, but the deadline for actually signing a deal has now been extended until the end of June.
Jimei was founded by gaming industry stalwart Jack Lam, who also runs the privately held Jimei Group, which has been all over the news in recent months due to its legal difficulties in the Philippines. The Jimei-run Fontana Casino and Ford Ilocandia Hotel and Casino were shut down last year after immigration officials arrested over 1,000 illegal Chinese nationals working at the properties.