The UK-based eSports platform FACEIT and troubled online video broadcast giant YouTube sign a multi-year deal to showcase the eSports Championship Series
It's not been a good week for YouTube.
People have stopped putting coins into the greatest Golden Oldie Jukebox in the world for allowing videos of white supremacists, Islamist preachers, and Hobbit haters to populate the site. YouTube governors reacted by tightening up their controls and then received abused for blocking videos posted by the LGBT community.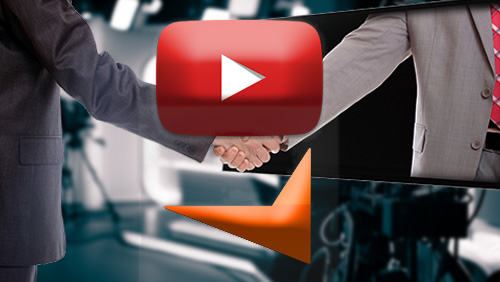 Like I said, it hasn't been a good week.
The UK Government, a whole host of car manufacturers, and McDonald's – yes the fast food chain whose menu contains more high fructose corn syrup than a factory creating high fructose corn syrup – have pulled their advertising from the site, but it hasn't put off a major eSports platform.
The UK-based FACEIT don't seem too worried about all the hate. The eSports platform has signed a multi-year deal with YouTube that will see the third season of the eSports Championship Series (ECS) streamed lived on the channel.
FACEIT created the ECS 12-months ago and immediately entered into a partnership with YouTube's main gaming rival Twitch, at around the same time they had successfully raised $15m in funding. The pair dated for two seasons before FACEIT decided to take the plunge with YouTube.
The world class competitive gaming platform has more than 3.5m registered viewers and counts Valve's Counter-Strike: Global Offensive (CS: GO) as its main muscle.
YouTube is committed to helping the FACEIT players build their all important live streaming channels.
Season 3 kicks off on March 25 and will stream exclusively live on YouTube, and I don't think there will be a single video of an eSports supremacist in sight.
It's no wonder that YouTube has decided to put more effort into the live side of the eSports business. The eSports economy was worth $500m in 2016 and is expected to grow to a billion bucks by the time 2018 comes to a close.
In 2015, there are over 4,000 competitive eSports matches, and an estimated 131 million eSports fans tuned in to get their fix, with 125m occasional viewers also taking a gander.
In a white paper produced by Betgenius, they believe that an estimated 32.5m players will be wagering close to $45 billion on eSports events by 2020, for a GGR of $3.3b.