It's that time of the year again when the NCAA fever sends sports fans into a frenzy of guessing which teams will be part of this year's tough 16.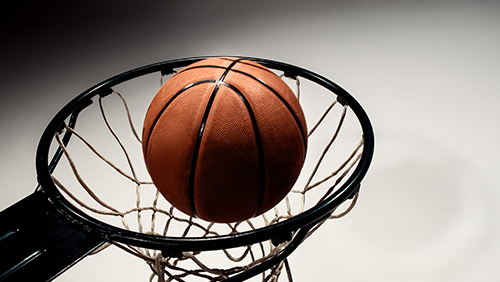 The March madness bug has even caught billionaire Warren Buffet. Forbes reported that the world's second-richest person is dangling a jaw-breaking $1 million prize money to whoever can make the right guess. Unfortunately for many of us, Buffet has only opened the contest to Berkshire Hathaway employees.
But don't fret, because you can still join the hysteria that is March Madness without emptying your pockets. CalvinAyre.com has scoured the online world to give you the best websites that offer the best bracket contest.
As always, three major sports websites – CBS, ESPN, and Yahoo – are offering free-to-enter contests that you can sign up and join.
Yahoo is the only website that has guaranteed a monetary price of the three sports websites. But unlike in the previous, their prize has become a bit tricky because it goes to the person with the best bracket in the best group, so not necessarily the best overall bracket.
The pot money has also been reduced from $50,000 to $25,000. Still not a bad offering especially since there will also various prizes that will be awarded for each of the winners who compete in the celebrity groups. Speaking of celebrities, players will be able to compete with celebrities including Antonio Brown, Richard Sherman and Gabby Douglas.
If you are looking for a vacation prize, then ESPN's offering is the right contest for you. The sports website has offered the winner a trip for two to the 2017 Maui Invitational that includes airfare and a five-night hotel stay. An added bonus to your Maui trip is a $10,000 Amazon gift card.
What makes ESPN's contest appealing is that it has the best user interface of any of the bracket contest sites. It also gives you a quick comparison of teams when you make your picks.
CBS, on the other hand, offers four tickets to the final four that goes with a $6,000 pocket money for four people. But you must pray hard that lady luck will smile upon you as the prizes of CBS can get a bit tricky. CBS awards the final four tickets to a random person that finishes in the top 10 of brackets.
CBS is a fun contest to join because it allows everyone to play the tournament round by round. So if you are a certified worry-wart, then this contest is for you.
Like CBS, Capital One March Madness Bracket will be sending winners to the Final Four and a $50 gift card courtesy of Fanatics.com to go with it. Yes, this website isn't for those who are worried about prizes. It may not be as much as what CBS is offering but players will be treated by its fun features – including customized groups where one can give bonuses to entries that correctly pick upsets.
Last but not the least, is theScore $100 K Team Tourney Challenge. We really saved the best contest for last in this year's March Madness.
What could you ask for in this contest? They offer $100,000 for the best bracket group (minimum of five people). So if you want to take home a bigger cash prize then you can limit the number of your team members to five.
If you are not in the mood of joining forces with other players, then theScore's individual contest is right for you. The contest offers $25,000 to the best individual contest.
Unlike the four contest we've mentioned earlier, theScore offers the contest in an app instead of playing in a website with an accompanying app.
Whichever challenge you sign up for, best be sure that you come ready for the unexpected. That, after all, is what March Madness is all about.
Comments