The indefinite ban on Japanese badminton star Kento Momota could be lifted sooner than expected.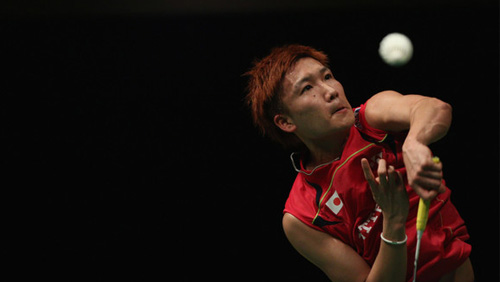 The 22-year-old, who ranked second among the world's best badminton players, missed the Rio Olympics last year after he admitted to spending time in casinos with another badminton player, 27-year-old Kenichi Tago.
The Nippon Badminton Association (NBA) banned Momota from playing "indefinitely," while Tago was deregistered by the association—a more severe punishment due to his more gambling habit, according to authorities.
Late last year, officials believe Momota's ban could be lifted as early as May 2017 since the badminton player had been working 'diligently,' 'training with a great attitude,' and applying himself in the charitable sector.
But NBA executive director Kinji Zeniya thinks Momota will be allowed to play again sooner than expected. Zeniya told the Mainichi Shimbun that the association decided over the weekend to discuss lifting the indefinite ban, with the sanction potentially ending on April 10.
"(Momota's ban will be lifted) if near 100 percent of board members agree to it," said Kinji Zeniya, according to the Japanese news outlet. "We receive reports from NTT East on his progress on a regular basis. He's giving his all, and I believe he has been handed enough punishment."
Momota, who was the first player from Japan to win a World Championship medal when he took bronze in Jakarta in 2015, has been working at training at NTT East while taking part in charity events, while Tago started playing in December in Malaysia's Purple League.
Momota was Japan's hope for a singles medal in the last Olympics games, but that hope was dashed when he confessed that he went with Tago to a baccarat casino in Tokyo six times—losing $4,600—through January 2015. The members-only underground casino reportedly made an estimated 100 million yen (US$915,000) in the three months that it was in operation. Authorities believe the money was a "funding source" for a local crime syndicate.
Comments