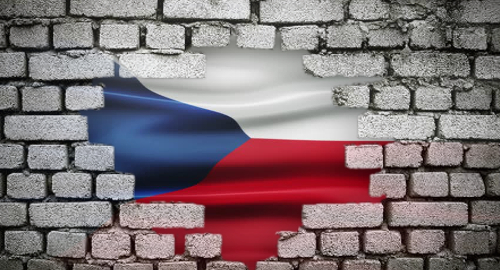 A court has ruled that Czech Republic's plan to block unauthorized online gambling domains is constitutional.
This month saw the launch of PokerStars.cz, the Czech Republic's first licensed online poker and casino operator since the country's new regulated online gambling market took effect on January 1.
While many international operators left the market ahead of the deadline, many others have chosen to carry on as normal, and the government has vowed to target these interlopers by requiring internet service providers (ISP) to block all domains of sites on the Ministry of Finance's naughty list or face administrative sanction.
But some Czech politicians expressed concern regarding the constitutionality of the domain-blocking plan, particularly as regards to censorship. A group of Senators also claimed it was unfair to force ISPs to bear the costs of online gambling operators' failure to obtain a Czech license.
Tough noogies, said a ruling handed down by the Constitutional Court of the Czech Republic on Wednesday. The Court said blocking was "likely the only effective (although not perfect) solution" to the problem of international competition.
The Court rejected the Senators' censorship angle, saying the aim of the IP-blocking was to prevent illegal online activity, not to stifle freedom of speech. Similarly, the unfair burden argument was dismissed on the grounds of proportionality, in that the government lacks the extraterritorial authority to convince gambling operators to stop serving Czech punters, while ISPs are accessible and have the tools necessary to accomplish the task.
In January, a Czech NGO went public with its claim to have identified the most flagrant violators of the country's new gambling law, including Unibet, Lottoland, Bet365 and Betfair, and called on the government to step up the pace of enforcement.
Attorneys for the Czech firm of Havel, Holásek & Partners said they were aware of three administrative proceedings initiated by the government against international online operators in late January, and the firm expects the first names to appear on the government's blacklist by the end of March or beginning of April.