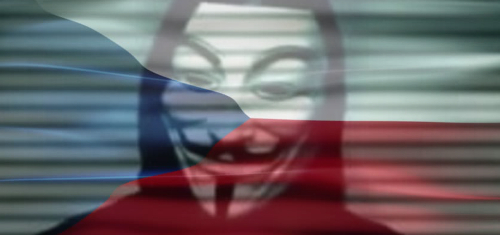 Hackers have attacked Czech Republic government websites to protest the country's decision to block the domains of unauthorized online gambling operators.
Last week, the Czech senate overwhelmingly approved the country's new gambling legislation, which would open up the market to international online operators for the first time, while imposing blocks on the domains of sites not holding a Czech license.
On Tuesday, Novinky.cz reported that the Senate's official website Senat.cz had been knocked offline Monday night following a distributed denial of service (DDoS) attack by someone claiming to be associated with the Anonymous hackers collective.
An English-language statement accompanying the attack claimed that the Senate's website had been targeted "because you passed a law to prevent free access to the Internet." The statement warned that this wasn't the last time the government would hear from the hackers on this issue.
The Czech News Agency reported that the attack also affected websites belonging to the Interior Ministry and its affiliated police and firefighters' organizations, as well as the Social Democratic Party (CSSD), which holds a majority in the Czech parliament.
A CSSD spokesman dismissed the disruption as "no massive, dangerous or successful attack," while claiming that the average visitor to the party's website wouldn't have noticed anything was amiss.
The Interior Ministry brushed off the "unsuccessful attempts" at public disruption, saying they'd managed to restore their website's functionality within a few hours. The ministry said its information systems weren't affected and steps were being taken to ensure defenses were in place against future attacks.
The Canadian province of Quebec may wish to take similar precautions. Last month, the province approved the Ministry of Finance's proposal to block unauthorized gambling sites in a bid to bolster the bottom line of EspaceJeux, the online gambling site of provincial gaming monopoly Loto-Quebec.
Loto-Quebec's plans, which have no precedent in Canada, have been condemned by free-speech advocates, who wonder what other types of websites might be next on the province's blacklist.